Intel and Arduino Team up for Arduino 101
Intel and Arduino join forces for the Arduino 101.
Published Fri, Oct 16 2015 5:15 AM CDT
|
Updated Tue, Nov 3 2020 12:03 PM CST
Recently, Intel launched a new business unit dedicated to makers. While Intel's Galileo and Edison modules have been around for a while, most makers tend to use lower cost Arduino or Respberry Pi boards. Intel decided to take another route this round, and has teamed up with Arduino to provide their new Curie microcontroller on an Arduino board that looks eerily similar to the Arduino Uno.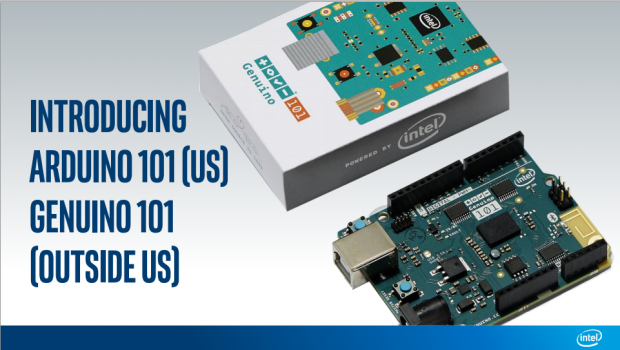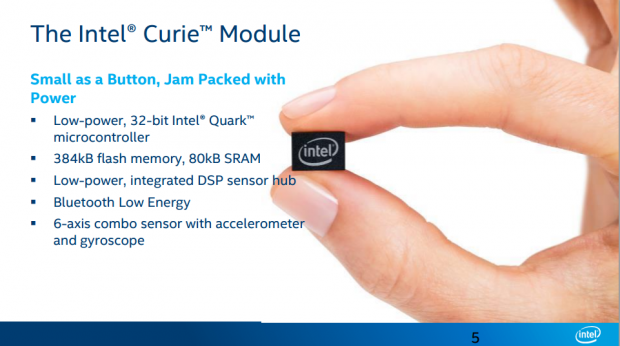 The Curie microcontroller is replacing the typical ATmega chips we see on Ardunio boards. Curie was announced earlier this year and has some pretty decent specifications especially considering its size. Many people complain about the low processing power of the Uno, but the Curie is much beefier than what we have seen in the past from Arduino. The Arduino 101 is supposed to be an easy to use board, and it is aimed at education sector.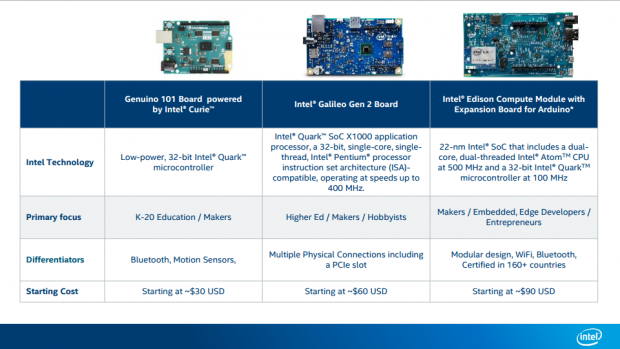 Many might be wondering what the Arduino 101 brings to the table compared to the Uno, and according to our sources, "[Arduino 101] is an evolution of the popular Arduino Uno board, adding a Bluetooth Smart (Low Energy) radio, an accelerometer and gyroscope to allow students and makers in general to create the types of connected and motion sensitive projects they have come to expect in today's world". It is compatible with the current Arduino IDE (software interface) so current Arduino users who might want a little more kick than an Uno might want to check out this new board.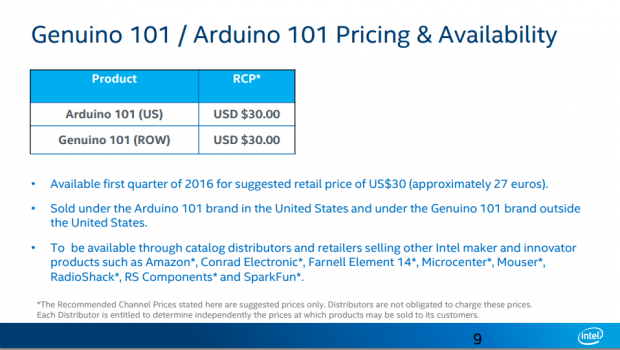 While you can get an Uno clone for around $10, the Arduino 101 will retail for around $30 USD which isn't bad at all considering it has a built in Bluetooth radio, accelerometer, and gyro. This also makes it perfect for radio controlled devices, and what better way to teach children about programming and engineering than having them build remote controlled drones?
Related Tags