Watch kids get tricked into believing real-world is VR game
The graphics are so real.

Published Thu, Oct 15 2015 10:32 AM CDT
|
Updated Tue, Nov 3 2020 12:03 PM CST
In a bid to break dependence on video games and get kids interested in the real-world around them, the U.S. Forest Service plays a trick that reminds us real life has amazing graphics.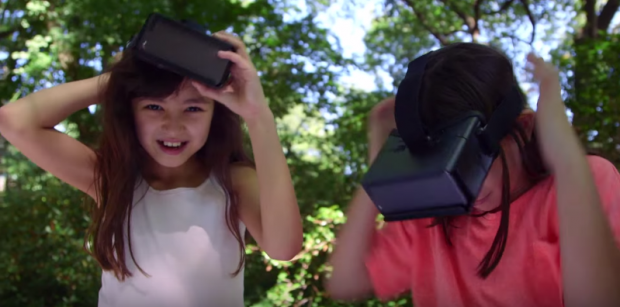 To achieve this feat, the initiative used faked VR headsets and told the kids they had a rare opportunity to test out the world's "most realistic game in development". The kids were naturally excited at the prospect of trying out a brand new immersive video game set in the brave new world of virtual reality.
The "game" is called "the forest", and sports full surround sound, high-def graphics and is fully immersive. The real magic happened once the kids took off the headsets and saw through the ruse, doing kid things like actually running around and playing. Our generation could learn something from this, and I'd love to see this kind of trick played on adults, who are absolutely glued to the smart devices that run their lives.
"A group of 8-9-year-olds test out the most realistic video game in development-- only to discover that nature itself was the game," says the video's YouTube description. "Most Americans live within 100 miles of a natural forest or grassland but believe that nature is inaccessible and are increasingly less likely to engage in the great outdoors."
Related Tags