In a move that surprised absolutely no one, Sony has officially dropped the PlayStation 4's price tag to $350 in an effort to continue its reign of console dominance.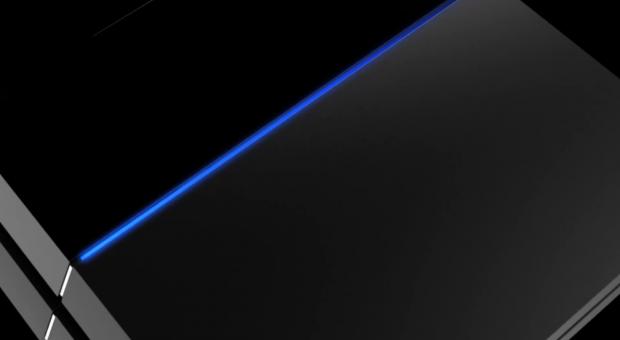 The Japanese console-maker announced the news in an update on the PlayStation Blog, where it reveals that the new permanent $350 price will take effect on October 9 in the United States and Canada. Sony also revealed a number of new bundles for the holidays, but the $350 flavors will come with the standard 500GB HDD.
"If you haven't made the jump yet, and you're starting early on your holiday wish list, I have good news - we're dropping the price of the PlayStation 4 system in the U.S. and Canada," Sony said in the update. "Starting tomorrow, October 9, you'll be able to pick up PS4 starting at the new price of $349.99 USD / $429.99 CAD (MSRP)."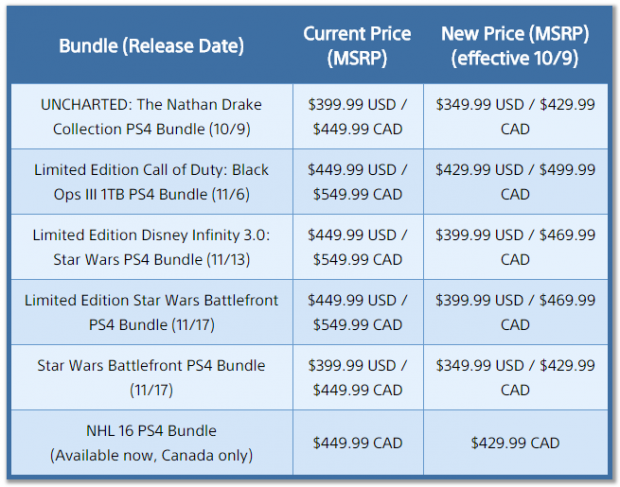 Although Sony's PlayStation brand continues its snowballing trajectory across the games industry, the company as a whole is still in the red. Sony came in at just number 58 on Interbrand's new top 100 list with a brand value of just $7.7 billion. To help mitigate its losses Sony also plans to spin off its lucrative image sensor division.
Additionally the PlayStation 4's competitor will receive a hefty update in November. The Xbox One is set to get a huge boon of features including backward compatibility with Xbox 360 games, a faster new UI, and an entirely new Windows 10-based OS that will help shape the future of the console. Windows 10 will bring a slew of universal app access, PC to Xbox One game streaming, Cortana voice-searching support and DirectX 12 API integration--all of which are coming at a later date.