Facebook will zap free internet to Africa via satellite
Facebook and French satellite communications company Eutelsat plan to beam free internet directly to Africa by 2016.

Published Mon, Oct 5 2015 11:54 AM CDT
|
Updated Tue, Nov 3 2020 12:03 PM CST
Facebook and French satellite provider Eutelsat have teamed up to transmit free internet to large portions of Africa via orbital satellite.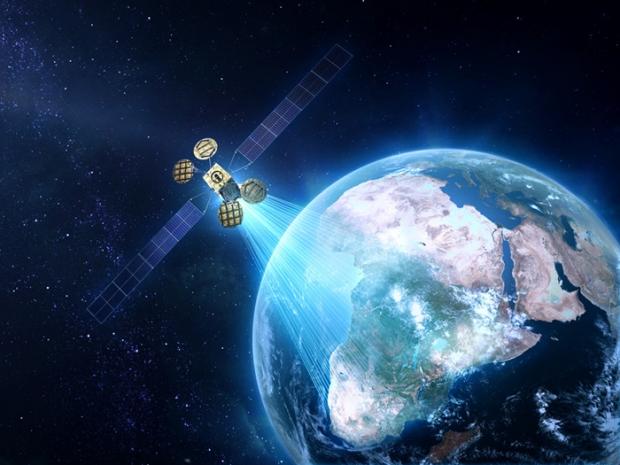 With the help of Spacecom, the duo has secured the entire Ka-band payload of the AMOS-6 geostationary satellite which will transmit the signal. The AMOS-6 is configured with "high gain spot beams covering large parts of West, East and Southern Africa" as well as "high throughput satellite architecture" that ensure cost-effective, Direct-to-User internet access for Africans. Both Facebook and Eutelsat will split the broadband capacity, and the satellite is scheduled to launch in the second half of 2016.
"Facebook's mission is to connect the world and we believe that satellites will play an important role in addressing the significant barriers that exist in connecting the people of Africa," said Chris Daniels, Vice President of Facebook's Internet.org. "We are looking forward to partnering with Eutelsat on this project and investigating new ways to use satellites to connect people in the most remote areas of the world more efficiently."
The new union represents another step forward on the social media titan's Internet.org initiative to bring internet access to the world's unconnected regions. Facebook estimates that over 2/3's of the world still don't have internet access.
One of the biggest problems with geostationary satellite internet transmissions is latency. Geostationary satellite communications typically have high latency due to the fact that the signal has to travel over 22,000 miles from Earth to the satellite, and then back down to Earth again. With today's advanced technics there are no-doubt ways to circumvent or alleviate this problem, but there are bound to be unforeseen circumstances that get in the way.
Related Tags