Scientists invent neural lace, can connect your brain to a computer
We're now one step closer to Skynet, with scientists developing a tiny mesh sensor that integrates with your brain.

Published Sat, Oct 3 2015 4:36 AM CDT
|
Updated Tue, Nov 3 2020 12:03 PM CST
There's times when I'm using my smartphone or computer, and I think to myself "there has to be a faster way of using this, I wish I could just think and my computer/smartphone would do/record/act". Well, we're bloody close.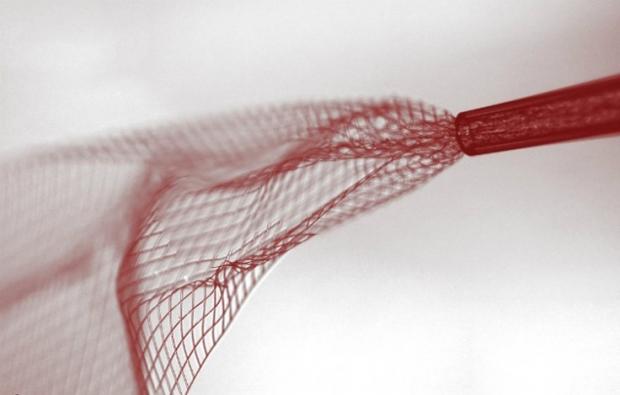 Scientists in both China and the United States have found a way of injecting a tiny electronic mesh sensor into the brain that fully integrates with cerebral matter, enabling computers to monitor brain activity. Researchers from Harvard and the National Center for Nanoscience and Technology in Beijing have successfully created a flexible electrical circuit that first inside of a 0.1mm-diameter glass syringe in a water-based solution.
When this solution is injected into the brains of mice, the "mesh unfurled to 30 times its size and mouse brain cells grew around the mesh, forming connections with the wires in the flexible mesh circuit. The biochemical mouse brain completely accepted the mechanical component and integrated with it without any damage being caused to the mouse", reports IBT.
But where is the human cyborg part of it? Well, if the "neural lace is able to completely integrate with the human brain, this would enable doctors to treat all sorts of neurodegenerative diseases that are currently difficult to cure" we're going to be one step closer to being a Terminator, kinda. According to Charles Lieber, a nanotechnologist at Harvard University and co-author of the study: "We're trying to blur the distinction between electronic circuits and neural circuits".
Related Tags