Don't pre-order Fallout 4's season pass--wait for mods instead
With Fallout 4 lasting 400 hours, isn't it too soon to start thinking about DLC?

Published Thu, Oct 1 2015 3:07 PM CDT
|
Updated Tue, Nov 3 2020 12:03 PM CST
Pre-orders have just opened up for Fallout 4's $30 season pass, but why should you bother with it when mod support is coming in 2016?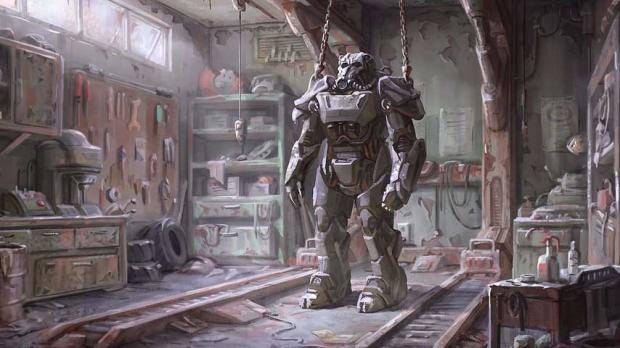 When Fallout 4 releases in November, just about everyone in the known universe is going to put their lives on hold for a post-apolcayptic joyride in an irradiated Boston. Gamers will pour hundreds and hundreds of hours of their time into the game, exploring every nook and cranny whilst building up their respective survivors. Given that Fallout 4 will take over 400 hours to complete, isn't it really too soon to even think about DLC?
We all know how the games industry works. Pre-orders are the bread and butter for devs, and often season passes and DLC are planned out way before the game is actually finished. Now Bethsoft is participating in this, but they're also going to roll out full mod support across all platforms, bringing mods to consoles for the first time. This is huge. Before now console gamers have been locked out of user-created content and were at the mercy of whatever developers decided to throw at them.
Plus we don't even know what's included in the season pass. Why make a blind gamble? Sure pre-ordering Fallout 4 in general is a pretty safe bet, but we shouldn't jump the gun and toss more money at something we may not like. Everyone wants more Fallout content of course, and that will be coming with mod support.
We can't talk about mods support on consoles without acknowledging the spectre of paid mods. Bethesda tried this with Skyrim on Steam, and it failed miserably due to the huge dedicated modding community on PCs. Bethsoft soon pulled the mod infrastructure.
But that established modding base doesn't exist on consoles, so Bethsoft could not only experiment but collect some cash at the same time. Monetized mods feel like a natural part of the exploitative evolution of console gaming. Luckily the Fallout 4 devs have said they "have no plans for paid mods", so this might not see the light of day.
Mods are the answer, not DLC
Fallout 4 is going to be an incredibly massive game in its own right. Even if you play it like a madman (which I'm sure most of you will) it's going to take quite some time to completely 100% master. And then there's the immensely dynamic crafting system that pretty much lets you make your own custom city to defend against raiders. Even if you do manage to complete and conquer the game, the perk system is layered in such a way that you'll likely have to create new characters to experience every outcome.
Sure we'll have to wait a few months before we get mods, but that shouldn't be a big deal considering how expansive the base game is, and it will give players time to digest and fully explore the game without needing to rush right into the augmented experience.
My advice is to just save the cash and maybe spend it on another Steam game to tide you over. For that price you could pick up Mad Max on PC, or shell out for a used game (or two) from GameFly. At least then you'd know what you're getting into and not laying down cash on DLC you probably won't even get to until mods come out anyway.
Related Tags