Square Enix's sprawling MMORPG gem Final Fantasy XIV: A Realm Reborn might very well find its way alongside the PlayStation VR's launch selection--or at the very least some sort of inclusion on the virtual reality platform.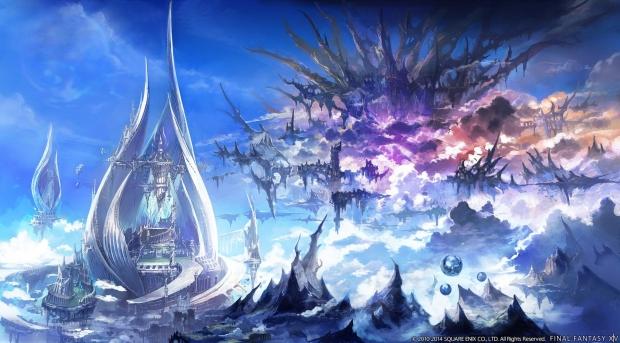 Attendees at this year's Tokyo Game Show will get the chance to play FF14 within a VR space, breaking barriers that could pave the way for full-on VR MMORPG experiences. The VR demo sees a team of players working together to fight Titan, a primal boss who reigns in the magma-filled pit called The Navel.
This might very well be the first functioning multiplayer MMORPG VR demo ever showcased, and it's a pretty big deal. Thankfuly Square Enix and Sony do it in style and pick one of the best games in the genre today. While the spectacle itself is quite noteworthy, things get really interesting when we think about what the demo could lead to.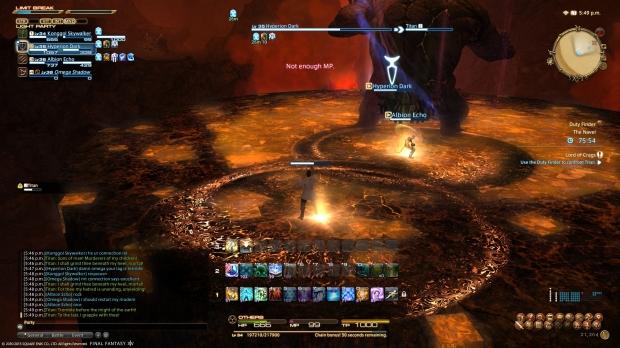 Developing a VR-ready MMORPG would be very tricky. How would you balance out the intense hundreds-hours grind with uncomfortable HMDs? Surely Square Enix can't expect players to sit for hours and hours and hours with a screen strapped to their heads. Plus there's the complexity of the game's UI, which would need tweaking. Personally I see this as one of the major roadblocks for virtual reality MMO's, but it coud be balanced out.
Maybe the VR sessions are only available for certain amounts of time, or for certain events like boss battles? Even then it might not work, as higher-level boss battles are extremely meticulous affairs that require finesse and ultimate teamwork synergy.
Still there has to be a way, and I'm thinking that at least a portion of Final Fantasy XIV: ARR could be made VR ready, if not the whole game. The world of Eorzea is extremely vibrant and beyond beautiful, and it would be incredible to explore it in full 360-degree VR splendor. Plus let's not forget that the demo is technically called "Final Fantasy XIV: Online" which could hint that this is the name of the PSVR port.
Hopefully this isn't just another quick presentation to hype up the PlayStation VR headset. Then again Square Enix is pretty busy with Kingdom Hearts 3, Final Fantasy 15 (which almost had VR support), the Final Fantasy VII Remake and a ton of other games in the pipeline...but even while tackling all those other projects the studio still managed to make a competent VR MMORPG demo.