Cloud Imperium Games has just announced it has partnered up with peripherals maker Saitek on some exclusive products for Star Citizen, including joysticks, keyboards and headsets.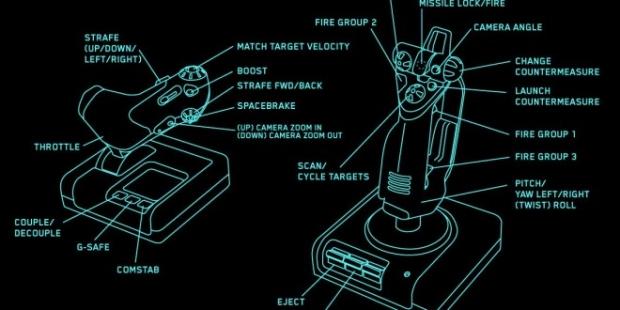 In order to help with the huge immersion in Star Citizen already, specifically made peripherals are only going to add to that. Saitek partnered up with CIG on the peripherals to not just being 'stylized' but they will be uniquely designed to the look and feel of the hardware used in Star Citizen.
There will be a 'connected theme' of keyboards and joysticks so that there's an entire control solution for the hardcore Star Citizen fans. The keyboards and mice that Saitek are working on won't be reskinned peripherals, they will be an entire system of peripherals that can be used in a modular way, which has me excited just typing it in for you to read, let alone using them myself.
Saitek is planning on making a bunch of input systems, including HOTAS (hands on throttle and stick), HOMAK (hands on mouse and keyboard), HOTAK (hands on throttle and keyboard), HOMAS (hands on mouse and stick) and even a HOSAS (hands on stick and stick). This will allow consumers to buy the peripheral pack that they personally would find the most useful, not limiting gamers in any way. It's an awesome announcement from CIG and Saitek, which should have Star Citizen fans super excited.