In Bungie's most recent Weekly Update the developers take us on a tour of the Hive Dreadnaught--that vast starship made of graves, shadows and woe that serves as the major game zone for Destiny's new The Taken King expansion.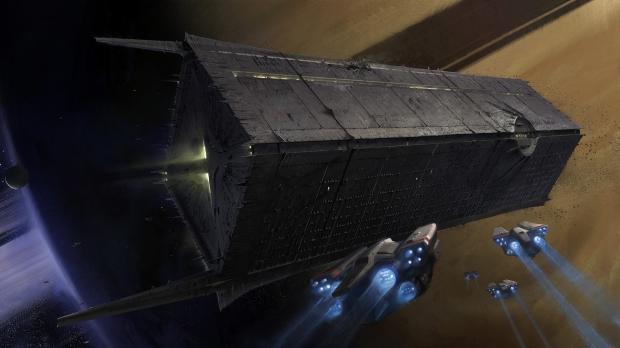 The studio takes us into the Dreanaught, a massive Hive interstellar cruiser that resembles a sort of lunatic conjunction of John Berkey and H.R. Giger; it's all wicked spikes and cruel black steel forged with a queer Borg-like symmetry...and it's very hard to look away.
The Dreadnaught will not only be a pivotal focal point for The Taken King's campaign story, the cyclopean flagship will be one of the game's new zones and feature Public Events, Patrol Missions, and Bounties. "The Dreadnaught is a major centerpiece of The Taken War, a progression that extends well beyond the traditional storyline, and will provide new ground to explore and Patrol. In that regard, like The Taken King itself, it represents a big leap forward."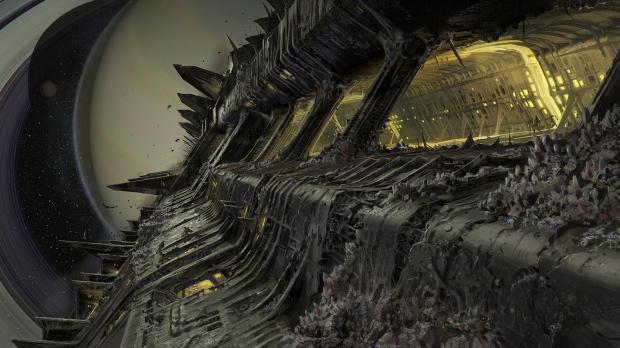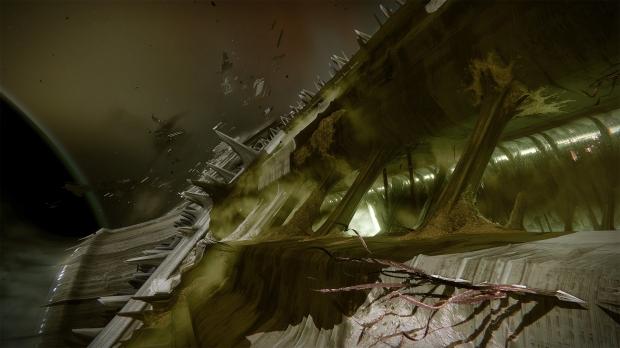 As someone who was absolutely entranced by my first visit to Hive-infested bowels of the Moon, this new wave of art resonates quite keenly with my sense of macabre wonder. The style brings to mind ghastly interstellar phantoms fed by nightmares and a poisonous, vile Darkness, with shadows lurking at every corner. It's as if the ship itself is living tomb, haunted by monsters who wish to slake their thirst on your Light.but even still you dare to explore, because you have to see. You have to know.
Apparently that's the exact kind of feel that Bungie was going for with the new Dreadnaught ship.
"It was important to us that you would feel the scale as you moved through the hulls of the Dreadnaught, never sure about what to expect as large spaces condensed to claustrophobic tunnels before revealing entirely new areas of the ship," Bungie Senior Artist Andrew Hopps elaborated.
"A sense of wonder about the unknown is what drove a lot of the spatial design. It was an incredibly fun challenge to find the right balance between a mysterious tomb ship and the flagship for the Taken fleet - to capture the idea of this unfathomable threat, a monstrous spaceship captained by the Taken King, yet filled with vast caverns and unknown passages."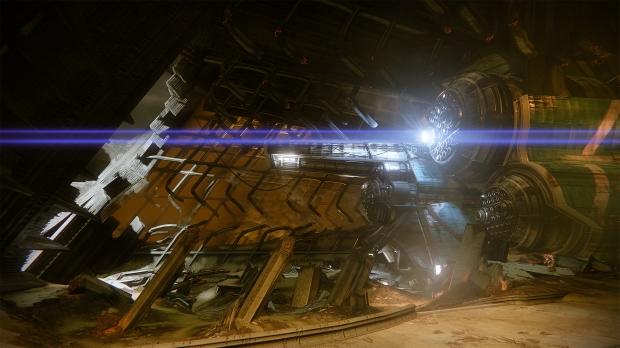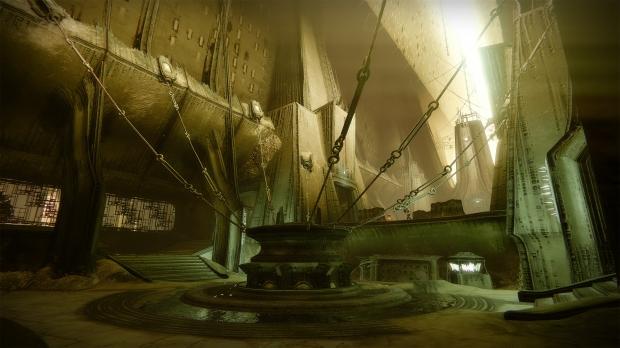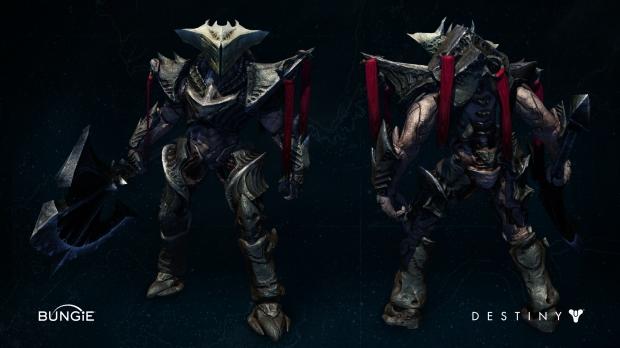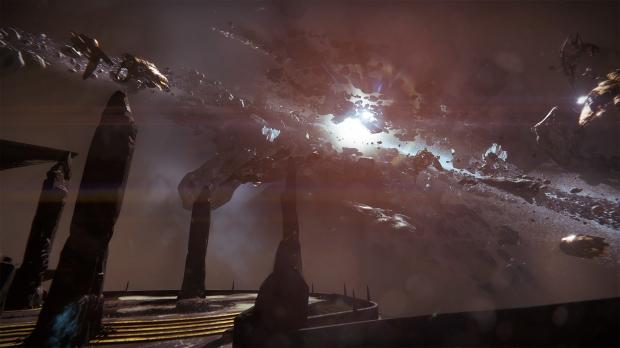 Intent on keeping players coming back for more, Bungie affirms that the colossal darkship will have plenty of secrets hidden in its dark depths. Bosses and treasure troves await for the bravest of Guardians, including Darkblade, a towering behemoth that will terrorize its prey in the Dreadnaught's featured Echo Chamber Strike mission.
The Hive ship wasn't always this fearsome. In fact it was originally designed to be an "inscrutable loot-filled fortress". "Way back during the planning of the Dreadnaught's design, Luke Smith challenged us to create 'an inscrutable loot-filled fortress'," Bungie Designer Ben Wommack revealed. "That challenge was an awesome piece of direction, and went a long way towards inspiring our efforts. We had an opportunity to improve upon the design of our worlds in Destiny, and the results are evidence of how excited this made us."
The Taken King will be a major Destiny expansion that adds a slew of new content that matches the game's original retail release. Additions include three new subclasses for each class (Titan Sunbreakers, Warlock Stormcallers, and Hunter Nightstalkers) along with three new Crucible maps (four for PS gamers), a new Strike exclusive to PS gamers, a Dreadnaught Raid that features a climactic battle against the Hive-god Oryx, as well as a slew of story missions, bounties, patrol missions and of course new Legendary and Exotic loot.
Destiny's The Taken King expansion is slated to release on September 15, 2015 and Bungie has made plans to take us on a tour of this eldritch fane of a spaceship sometime soon on Twitch.