Minnesota dentist Walter Palmer isn't having a good day, as the Internet is flooding his business with angry phone calls, emails, and Yelp reviews.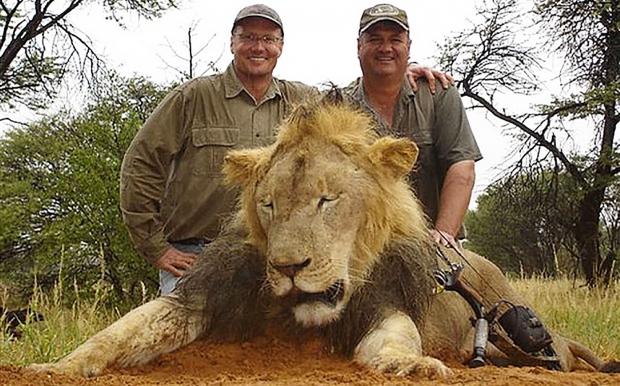 Palmer, an avid hunter, was hunting in Zimbabwe when he shot 13-year-old Cecil the Lion. The lion, which lived on protected national parkland, was lured out of its sanctuary - and was shot by the bow hunter. After being wounded, Palmer and his paid guides tracked the animal for about 40 hours before finally killing him.
The lion was extremely popular among tourists at the park, and had six lioness mates and more than a dozen cubs. Palmer paid more than $50,000 to go lion hunting while in Zimbabwe, and killed an animal that wore a GPS collar while being tracked by Oxford University researchers, according to The Zimbabwe Conservation Task Force.
Palmer's Zimbabwean guides have been arrested and charged with poaching, the same crime that Palmer is expected to face.
Palmer's business, River Bluff Dental, had its website dropped due to overwhelming Web traffic - and people have gone ballistic on the dental office's Yelp page. It now has a 1-star average rating with around 750 reviews when this story was published.
As more people share the story of Cecil the Lion online, celebrities, journalists, and the public have voiced their displeasure regarding Cecil's killing.