Xbox One backward compatibility was planned all along
Did Microsoft plan Xbox One's backwards compatibility all along, waiting for the right moment for a reveal?

Published Thu, Jul 23 2015 8:34 PM CDT
|
Updated Tue, Nov 3 2020 12:05 PM CST
It looks as if the Xbox One's hot new backwards compatibility feature isn't actually so new after all. In fact Microsoft might have planned to include it before the console was even released, despite Don Mattrick's "backwards compatibility is really backwards" antics.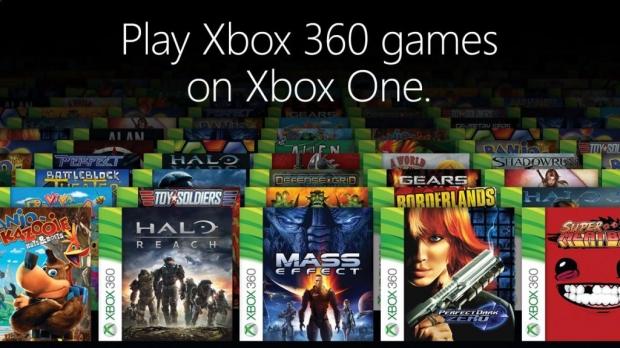 A very interesting snippet has surfaced as part of an Xbox Wire interview with Xbox's Director of Program Management, Mike Ybarra. "The Xbox Engineering team spent over three years making backwards compatibility a reality," reads the line in question.
Over three years? Wait, that doesn't exactly add up. Since it originally released November of 2013, the Xbox One will only turn two this November, so a round of quick math will reveal that Microsoft had indeed banked on backwards compatibility before the system was released on store shelves. Even with that extra forethought and planning, the Xbox team hasn't had an easy time tackling the feature.
Ybarra affirms that the Xbox engineering team has faced incredible hurdles along the way--the kind of technical roadblocks they faced when implemented the Xbox One's screenshot feature. Ybarra added: "The ability to play Xbox 360 titles on Xbox One has been one of the most-voted-for consumer feature requests. We knew it would be an enormous engineering challenge, and many people told us it would be impossible." Surely this could be a slip up--maybe the author meant to say "the team spent more than two years working on backwards compatibility".
But if it's accurate, this reveals that Microsoft knew what it was doing all along and waited till the right time to pull the ace from its sleeve.
Since Xbox One's backwards compatibility was announced at E3 2015, Microsoft has enjoyed a steady spike in console sales, a trend that will likely continue over the coming months. Sony, meanwhile, remains skeptical of the new feature.
Related Tags