EA Sports has recently announced in a press release that two female players will now feature on FIFA box art for the first time. Set to showcase athletes Alex Morgan and Christine Sinclair, this US National Women's team forward and Canadian captain will both feature alongside Lionel Messi on the FIFA 16 covers in their respective countries.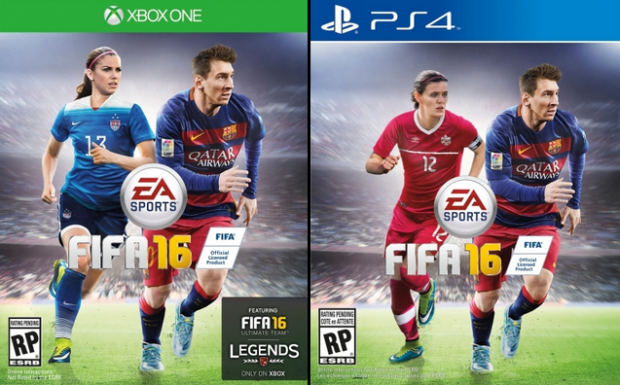 Alongside this cover addition, there has also been the addition of 12 Women's National teams into the game itself, giving players the ability to compete with these teams in friendly and online matches.
Alex Morgan is excited to be a pioneer in this field, stating that she knows "people all over the world play this game and I'm really excited that FIFA 16 is putting such an important spotlight on women's soccer. And now to share the cover with today's greatest player is surreal."