BREAKING: CaseLabs apologizes to Thermaltake for stealing accusations
BREAKING: CaseLabs formally apologizes to Thermaltake over 'rip-off' remarks, asking Legit Reviews to remove its news article too.
Published Fri, Jul 17 2015 1:06 AM CDT
|
Updated Tue, Nov 3 2020 12:05 PM CST
Computex 2015 was an interesting time in the case, cooler and power supply scene. This was not only due to some amazing releases by numerous companies, but because of accusations by CaseLabs and some technology media websites towards Thermaltake for allegedly 'stealing' design ideas.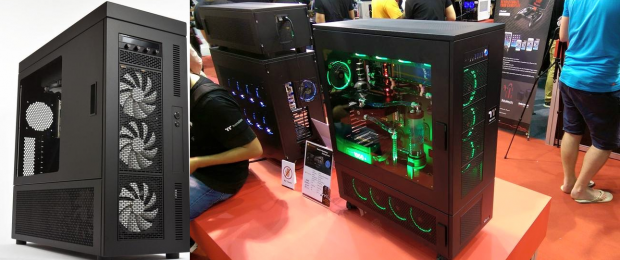 In breaking news, Thermaltake has issued a press release today which included a formal apology letter from CaseLabs, signed by president James Keating and vice president Kevin Keating. This documentation apologized for public attacks against Thermaltake and its North American marketing manager, Shannon Robb, further stating that the accusations that Thermaltake "acted as an Asian business with poor character and integrity" were unjust.
Also enclosed was a letter from CaseLabs to Legit Reviews. This letter outlined that Kevin Keating's statement of Thermaltake helping "taint the industry with rip-off products" was ill advised and a public retraction of the statement was included. This document went on to request that Legit Reviews should remove the news post in which quotes Kevin Keating's words immediately.
Related Tags