King Leoric makes an entrance to Heroes of the Storm
King Leoric makes a debut in Blizzard's Heroes of the Storm in a tank role with some cool abilities.
Published Wed, Jul 15 2015 7:28 AM CDT
|
Updated Tue, Nov 3 2020 12:05 PM CST
Explained as having an "odd mixture of damage, control and mobility" by Curse in a spotlight video, the Skeleton King is shaping up to be a formidable force on Blizzard's Heroes of the Storm battlefield.
Set as a warrior and team tank, this extra-tall hero comes with a trait which enables him to still partially function even after death, a 'skeletal swing' which deals damage and slows enemies, 'Drain Hope' which serves to drain a foe's hit points over a four second period and 'Wraith Walk' which enables you to travel as a ghost for a short time, allowing you to teleport to it before the time runs out - similar to an ability as seen in Sylvannas. Finally, his first ultimate allows you to create a medium-range barrier in order to lock all friends and foe within for a few seconds.
The other ultimate on offer is named 'March of the Black King' and puts your Leoric on a rampage, marching forward and swinging his weapon. If these abilities interest you, Heroes of the Storm is a free to play multiplayer online battle arena game and can be found here.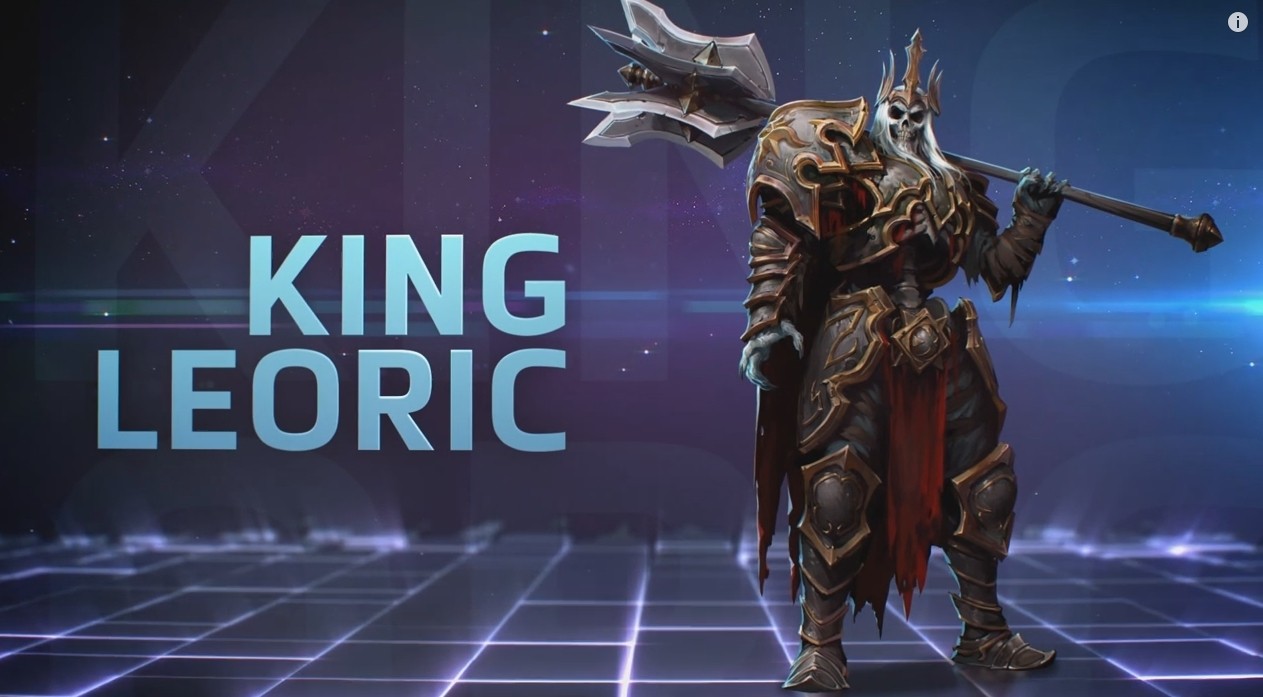 Related Tags