Google engineer says humans will be hybrids by 2030 thanks to nanotech
Nanotechnology will see humans blend into hybrids by 2030, according to a leading Google engineer.

Published Sat, Jun 27 2015 3:08 AM CDT
|
Updated Tue, Nov 3 2020 12:05 PM CST
We're only 15 years away from the year 2030, where we're expected to see human brains assisted by nanobot implants that will turn us into "hybrids", according to one of the world's leading thinkers.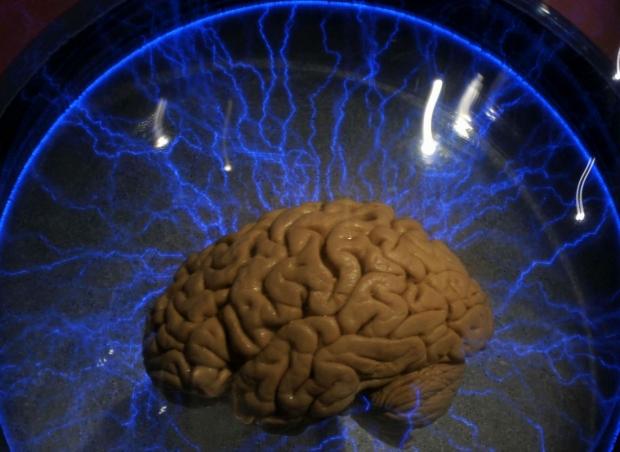 The Director of Engineering at Google, Ray Kurzweil, has said that in the 2030s, we will see implants connecting humans to the cloud. We would then be able to pull information from the cloud, from our own brains, all while information will be allowed from your brain to the cloud, letting you back your brain up to the cloud. You know, in case of a bad hangover one night, you could just restore your brain to the night before. #backsupforlife
Kurzweil has said that as the cloud accessing our brain improves (and before Skynet takes over), our thinking and cognitive abilities would expand quicker than we can imagine. At first, it would be a "hybrid of biological and non-biological thinking", but as we shift into the 2040s, most of our thinking will be done off-brain, and would thus be non-biological. Think, "OK Google, can I afford to buy pizza tonight" or "OK Google, what is 5.2 million divided by 2.39".
If you think Kurzweil could be a tinfoil hat wearing nut, you'd be wrong, as he's considered one of the most accurate and prominent predictors of the future. From his predictions Kurzweil made since the 1990s, an estimated 86% of them have been correct. Of course, some have been wrong, but Kurzweil seems to be right more of the time. He said that self-driving cars would be here by the end of the last decade, and while it might have been wrong, he was very close to the mark.
Related Tags