Wargaming bait and switch gamers in latest World of Warships deal
Wargaming caught bait and switching gamers during Humble Bundle deal with World of Warships.

Published Fri, Jun 26 2015 7:23 AM CDT
|
Updated Tue, Nov 3 2020 12:06 PM CST
Wargaming has found itself in hot water with gamers, where it partnered with Humble Bundle last month on a deal for its popular World of Warships game, which is still in beta.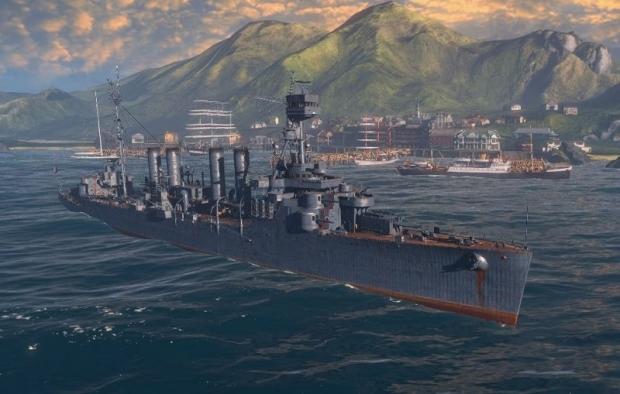 At the time, the MMO developer was offering anyone who purchased the bundle access to the upcoming closed beta, a premium ship dubbed 'Murmansk' and 1,000 premium credits. Anyone who purchased the bundle would see their items carried over from the beta to the full game, but after Wargaming applied the latest patch to World of Warships, gamers have noticed that the ship, and premium credits, are gone.
Even when re-entering the code they were provided when they purchased the bundle, gamers were hit with the same brick wall: no premium ship or premium credits. Wargaming then posted a statement that the Humble Bundle deal that included the premium ship and 1,000 credits was only for the closed beta period, leaving gamers feeling like they had been bait and switched by Wargaming.
The developer explained in a statement: "Being involved with Humble Bundle, an organization that supports a wide range of charities such as the ESA Foundation, Child's Play, and Video Game History Museum are a noble cause, and one we've always wanted to be a part of. Unfortunately, we bungled this first-time effort. This is on us, not Humble Bundle".
Wargaming continued: "Last week we said you'd get the Murmansk on your accounts after we went into Open Beta. That was incorrect; we had only ever intended to treat this partnership with Humble Bundle as an opportunity to preview premium World of Warships content and to help drive donations to charity. While we were quick to work with Humble Bundle to revise messaging on their web portal on June 17, we neglected to revise our own forum thread topic from June 16. Should we have left that thread unaddressed for a week? No. That's our failing in effectively communicating back to you. We screwed up, plain and simple, and we hope you understand that we're sincerely sorry. This was never our intention and we hope that you can forgive us for this blunder".
Related Tags