NASA wants to find out if Jupiter's moon of Europa supports life
NASA wants to go to Europa.
Published Mon, Jun 22 2015 1:48 AM CDT
|
Updated Tue, Nov 3 2020 12:06 PM CST
NASA wants to launch a mission to Jupier's moon Europa, as it seems like the most logical place in the Earth's solar system able to support life. Beneath Europa's icy surface, researchers believe they will be able to find liquid oceans.
Despite being about half the size of our planet's moon, some scientists estimate there could be twice as much water as the Earth has. Based on the NASA Galileo Mission that studied Jupiter in the late 1990s, it would appear Europa has all the necessary ingredients for life: plenty of salt water, a rocky sea floor, and tidal heating that contribute necessary energy and chemistry.
If everything goes according to plan, NASA wants to launch a spacecraft sometime in the 2020s, which would take the several year journey. Orbiting the entire planet of Jupiter every two weeks, NASA researchers would have plenty of chances to capture data about Europa.
"We're excited about the potential of this new mission and these instruments to unravel the mysteries of Europa in our quest to find evidence of life beyond Earth," said John Grunsfeld, associate administrator at NASA' Science Mission Directorate, in a statement published earlier this year.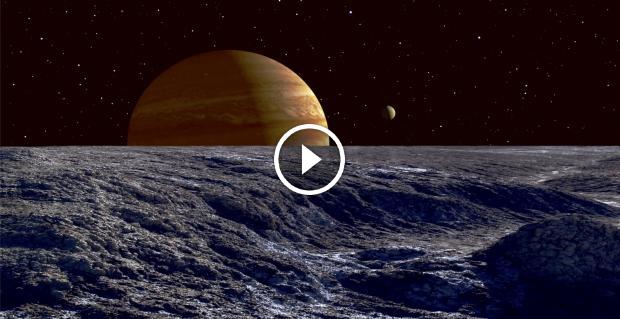 Related Tags