NASA has a humanoid robot deployed on the International Space Station
NASA testing a humanoid robot aboard the International Space Station.
Published Sun, Jun 21 2015 12:00 PM CDT
|
Updated Tue, Nov 3 2020 12:06 PM CST
NASA and General Motors are testing its humanoid robot, dubbed the Robonaut, aboard the International Space Station (ISS).
The Robonaut was designed so it can complete simple and repetitive tasks that allow astronauts to take care of other action items. Specifically, NASA hopes the Robonaut is able to reduce the number of dangerous tasks that the ISS must complete.
Researchers are curious about how the Robonaut can survive in a minimal gravity environment. If it does well, future editions could be used on missions outside the ISS.
The NSA-GM partnership is designed to help create a new generation of robotics that can be used both by NASA and GM's automotive line. "This cutting-edge robotics technology holds great promise, not only for NASA, but also for the nation," said Doug Cooke, associate administrator for the Exploration Systems Mission Directorate for NASA.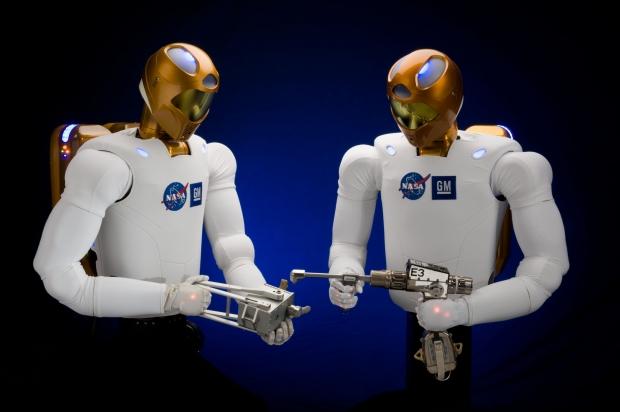 Related Tags