Fallout 4 starts before the nuclear bombs dropped
Fallout 4 announced, with four years of development behind it.

Published Sun, Jun 14 2015 9:59 PM CDT
|
Updated Tue, Nov 3 2020 12:06 PM CST
E3 2015 - Bethesda showed off Doom 4 and Dishonored 2 during E3, but it was Fallout 4 that had the crowd going nuts. The studio has been working on Fallout 4 since 2009, right after Fallout 3 was released.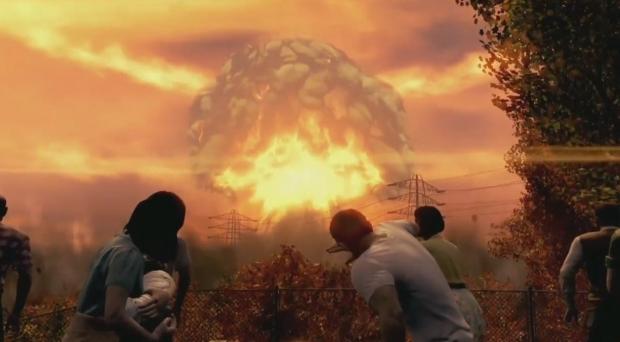 You can play as both a male and female character in Fallout 4, another large change from the previous titles in the franchise. Fallout 4 starts before the nuclear bombs dropped and caused the world to go into turmoil, another large change for the franchise. Character creation is done before the bombs drop, where you can completely modify the look of your character and all of his or her facial features and hair.
You survive the nuclear attack, but emerge from Vault 111 some 200 years after the attack. Your city has been demolished, but it's an "enormous, dynamic world" where you can "create any character you want, go wherever you want, and do whatever you want", according to Bethesda.
Fallout 4 will be released on November 10 for the Xbox One, PS4 and PC.
Related Tags