Computex 2015 - ASUS is surely not short on mini PCs thanks to its Chromebox and VivoPC series', showcasing a myriad of options in Taipei this week.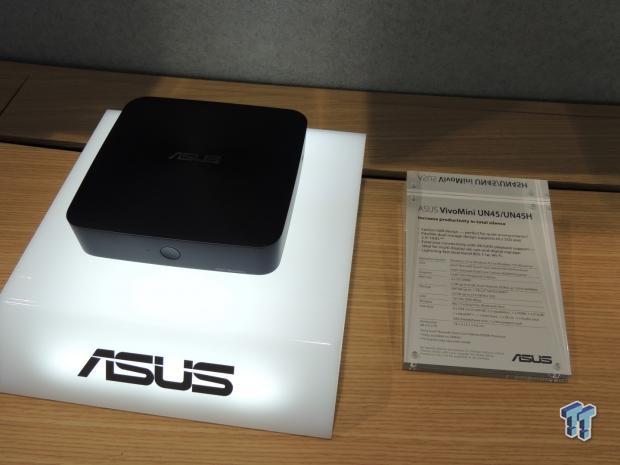 The Chromebox CN62 comes with a choice of three Intel processors (Celeron 3205U, i3-5010U, i7-550U), 2-4GB of Dual-Channel DDR3 memory at 1600MHz, Intel GD graphics, 1000 Mbps LAN and a 16GB M.2 SSD and comes in either silver or black. Claiming to draw only 6W of power at idle, it's "more efficient than a LED light bulb" as claimed by ASUS itself.
As for the VivoPC, there is the VC65 edition with a 6th generation Intel Core processor, RAID support for up to 1TB of 2.5" SATA 3 HDDs and up to 512GB of SSD storage space, adding to this is 4-16GB of dual-channel DDR3L RAM support at 1600MHz and 1000 Mbps LAN. Contrast to this is the VivoPC WM65N/VM65 with USB 3.1 and 801.11ac Wi-Fi and different storage options.
Lastly in the PC department is the ASUS VivoMini UN45/UN45H which features "total silence" thanks to a fanless design, M.2 SSD support and an Intel Braswell Dual or Quad-Core celerom processor. Also hosting DDR3L RAM, there are options to expand the 2GB on offer up to 8GB running in Dual-Channel at 1333 or 1600MHz. This PC also has an amazing output of four USB 3.0 ports.
There's also the ASUS Vivo Dualbay, a flexible dual storage design that suits both SSD and HDD's, allowing you to swap drives between PCs as you wish.