NVIDIA teams up with CCP Games for a Tron-like VR experience
CCP Games, the studio behind EVE: Valkyrie, shows off some Minority Report-like VR demos at Computex 2015.

Published Tue, Jun 2 2015 4:22 AM CDT
|
Updated Tue, Nov 3 2020 12:06 PM CST
Computex 2015 - One of the more impressive VR demos that I've personally played around with happened today with NVIDIA and CCP Games, the studio behind EVE: Valkyrie.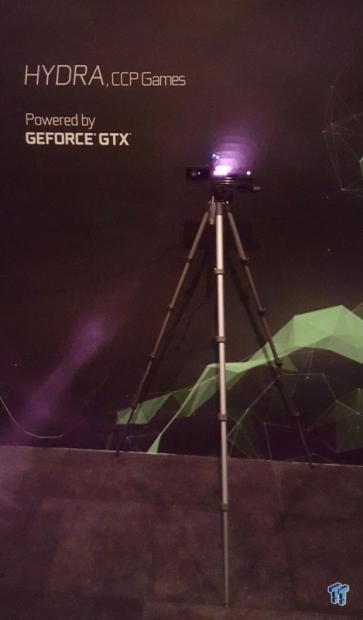 There were a few demos that NVIDIA and CCP Games walked me through, with the first providing a totally new way of doing things. CCP Games used a Kinect sensor to capture images of your body in real time, and then used that to bake it into their VR demo. This allowed for much more precision in the VR world, and as CCP Games put it to me: it makes your arms, the best thing to use as 'controllers'.
In the demo itself, I was able to press little circles in front of me that would act as the UI, going into different parts of the experience. I was able to pick up flaming energy balls which I could then throw around the world, or electricity balls that would spark and send things flying when you threw them.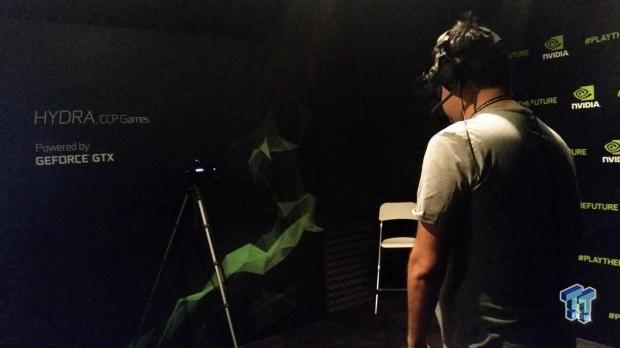 But it was the demo that dumped me into a Tron-like experience that had me impressed. The CCP Games representative was standing to my left in this two-player demo, where your left arm - when held up - acted like a shield. You could see the shield overlay on your arm, while your right around would pulse up and make a noise when your disc was ready to be thrown. It was like playing Pong in VR... and that is not a bad thing at all.
I'm excited to see what CCP Games will do with all of this in the future of VR, which isn't far away at all.
Related Tags