Computex 2015 - STRIX is something you're going to see much more of in the future as it seems this family is ASUS' new series of champion products. The latest addition to this lot is that of these three high-end 7.1 channel audio cards.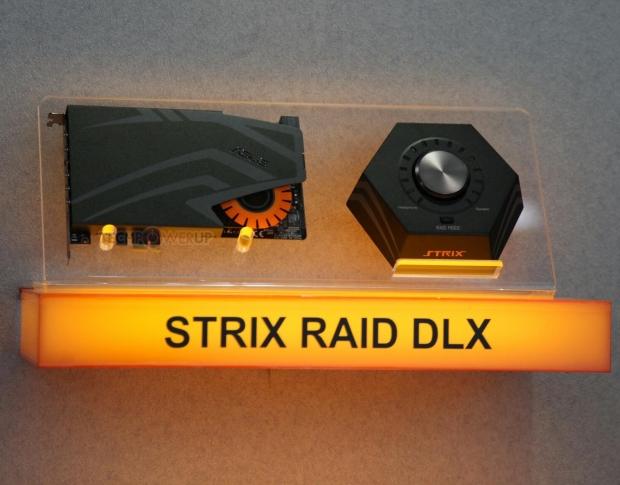 Named the STRIX RAID DLX, the STRIX RAID Pro and the STRIX Soar, these cards are all fairly similar in specification with slight differences.
All three cards are based on one design, with the DAC component containing a native-PCIe multi-CODEC audio controller connector to an ESS SABRE 9006a DAC, dedicated to the front audio port with 116 dBA SNR and a 110 dBA SNR DAC connected to your main headphone amplifier.
The RAID DLX features a higher quality SABRE 9016a on the front-out DAC.
ASUS boasts 600Ω impedance headphone support and software like Sonic Radar which claims to help you pinpoint enemies based on sound and honestly looks like an in-game cheat - we're interested to see if eSports companies start banning it soon.