Internet playboy celebrity called out - Dan Bilzerian shares morals
Social media playboy Dan Bilzerian calls out tobacco giant Travers Beynon for unjust antics.
Published Wed, May 27 2015 3:15 AM CDT
|
Updated Tue, Nov 3 2020 12:07 PM CST
Some images in this article are Not Safe For Work (NSFW): Did you ever think you would see the day in which Dan Bilzerian would 'call out' another social media playboy on their antics? Well it has just happened.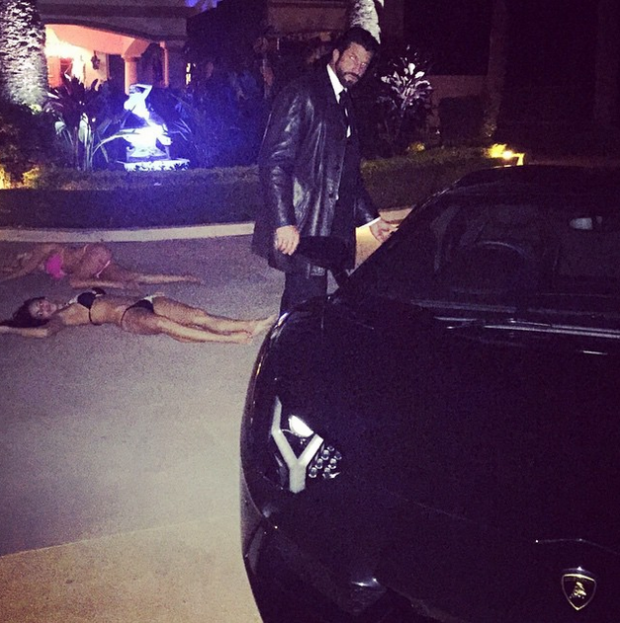 Described as coming to riches thanks to the tobacco industry, Instagram 'playboy' Travers Beynon is known for posting photos of extravagant parties, bikini-clad (or less) women and plenty of other controversial pictures thrown into the mix.
In his latest spree, he is seen 'walking' two women by holding onto their bra straps - the image was soon deleted but a follow up stated "50 Shades of Grey' is a nursery thyme... I'm more like a '1000 Shades of Black."
Bilzerian is not happy with Beynon's antics, telling the Daily Mail that he is "not usually one to judge without knowing," but thinks there is something different about this situation. Futhering the conversion, Bilzerian believes that he doesn't "think you should have a wife and children living in a house with naked girls and partying" adding, "I also am respectful to women who treat me respectfully, and would never put my wife on a leash in the driveway for an Instagram pic."
How can he make such a claim when he's often seen partying it up with mostly-naked women? Bachelor Bilzerian added "when you are single and have no dependents, you should be able to do whatever you want as long as it doesn't adversely effect other people."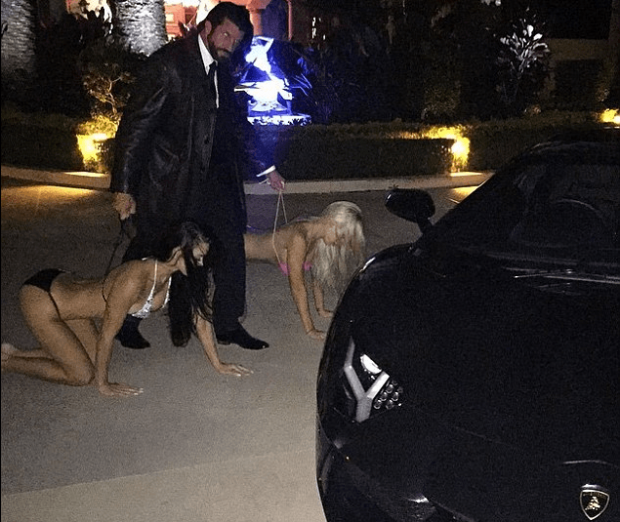 Related Tags