Jeff Bezos' Blue Origin helping push the limits of space tourism
Space tourism is moving closer to reality, as Jeff Bezos' Blue Origin launches successful test flight.
Published May 4, 2015 1:59 PM CDT
|
Updated Tue, Nov 3 2020 12:07 PM CST
Amazon.com founder Jeff Bezos' Blue Origin, a space venture company, successfully test launched its New Shepard spacecraft last week. The New Shepard reached 307,000 feet, powered by a 110,000-lbf thrust liquid hydrogen, liquid oxygen BE-3 engine. The boundary between Earth and space is 62-miles above the Earth's surface, so the New Shepard maximum altitude of 58 miles was close to the limit.
"Any astronauts on board would have had a very nice journey into space and a smooth return," Bezos said in a blog post. "In fact, if New Shepherd had been a traditional expendable vehicle, this would have been a flawless first test flight."
The space capsule demonstration was successful, but the reusable rocket booster was unfortunately not recovered. Bezos said his company is working on an improved hydraulic system, and hopefully the next launch will not lose pressure during its descent.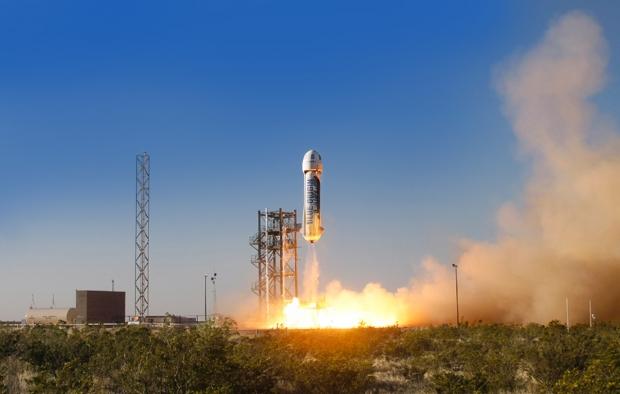 Related Tags