Researchers create ape-inspired robot that could explore the moon
Researchers in Germany create ape-like robot that can use different forms of locomotion.
Published May 2, 2015 7:30 AM CDT
|
Updated Tue, Nov 3 2020 12:07 PM CST
National space programs have shown new interest in lunar exploration, and it's possible robots could roam the moon's surface. The German Research Center for Artificial Intelligence (DFKI) has created an iStruct Demonstrator, also known as "Charlie," a robotic ape that can you different locomotion styles.
Using four-legged locomotion adds stability, but bipedal is best for speed and ability to maneuver - so having the robot be able to choose how to move is absolutely huge.
"We chose the ape because it allows us to study several locomotion modes," said Daniel Kuhn, DFKI researcher, in a statement to CNN. "For example, they have quite good quadrupedal walking abilities but they can also perform stand-up motion and walk on two legs - their ability to do this is greater than other animals. This change in posture and walking form interested us."
The US, Japan, China and India all plan to explore the moon, even though interest also is increasing for research missions to Mars. The lunar surface dates back more than 4.5 billion years, with a large amount of inner solar environment which can be collected an analyzed.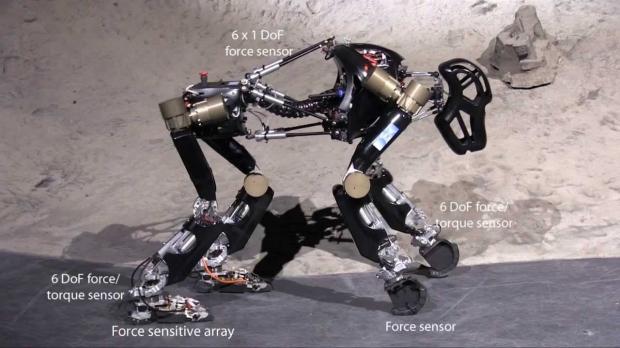 Related Tags