Microsoft expects big things from its upcoming Windows 10 operating system, and stated an ambitious goal of what can be expected over the next few years: 1 billion Windows 10 devices within three years. Windows 10 will be released "this summer," but followup details were not released during the keynote.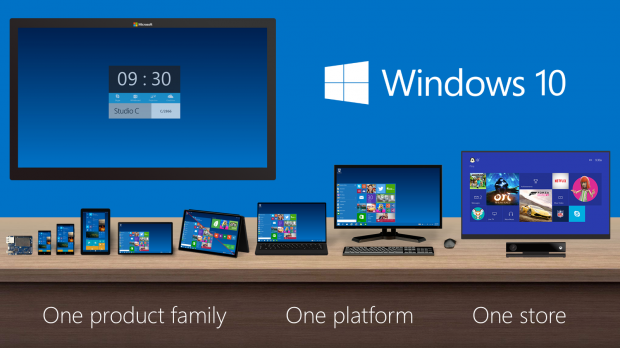 The so-called "new generation of Windows... built for this era of more personal computing," as noted by Microsoft CEO Satya Nadella, has a little bit of something for everyone. Unlike the disaster that was Windows 8/8.1 and its mobile versions, Windows 10 is designed as a single platform for PCs, notebooks, tablets, smartphones, and other devices.
"Within two to three years of Windows 10's release, there will be 1 billion devices running Windows 10," said Terry Myerson, VP of operating systems at Microsoft, during the Build developer conference keynote. It's a highly ambitious goal for Microsoft, which will require the company to convince consumers and business users to migrate - which could be a neat challenge.