Researchers create 3D printed medical implant that changes shape
Researchers install 3D-printed medical device so children have an easier time breathing.
Published Apr 29, 2015 11:55 PM CDT
|
Updated Tue, Nov 3 2020 12:07 PM CST
US medical researchers have created a 3D printed medical device that is able to change shape and help improve breathing as a child grows. Researchers believe the device worked better than they originally imagined, and look forward to a future clinical trial.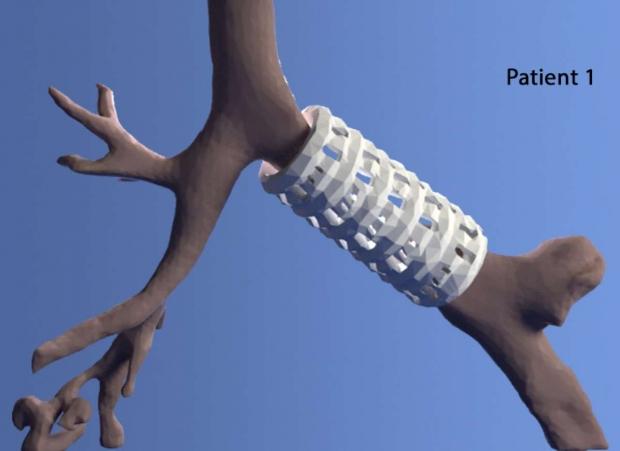 The custom biomaterial was used to treat three children suffering from tracheobronchomalacia, a medical issue when airway walls are weak, causing them to collapse after a rough cough or unusual breathing patterns. The 3D-printed splints were tubes - both hollow and porous - that can be attached over impacted airways, giving them increased strength.
"This is the first 3D printed implant specifically designed to change shape over time to allow for a child's growth before finally reabsorbing as the disease is cured," said Dr. Glenn Green, associate professor of pediatric otolaryngology at the University of Michigan, and contributing author for the study, in a statement published by Reuters.
Related Tags