Korean researchers create wearable thermoelectric generator tech
Researchers from South Korea develop breakthrough in wearable thermoelectric generator technology.
Published Apr 27, 2015 11:55 PM CDT
|
Updated Tue, Nov 3 2020 12:08 PM CST
KAIST researchers in South Korea are working on creating a thermoelectric generator that can be used to help power wearable electronics. The team developed a glass fabric TE generator that is able to produce electricity based on heat created by the human body.
"Our technology presents an easy and simple way of fabricating an extremely flexible, light, and high-performance TE generator," said Byung Jin Cho, head of the KAIST research team, in a statement to the media. "We expect that this technology will find further applications in scale-up systems such as automobiles, factories, aircrafts, and vessels where we see abundant thermal energy being wasted."
There have been organic and inorganic material TE generators manufactured in the past, while Cho's team is interested in a new concept that is able to be flexible yet not lose much thermal energy. KAIST's design utilizes a self-sustaining structure that is able to accurately trap inorganic TE materials in between upper and lower substrates.
This new type of R&D will give wearables a longer battery life, while opening the door to long-term wearables for consumers.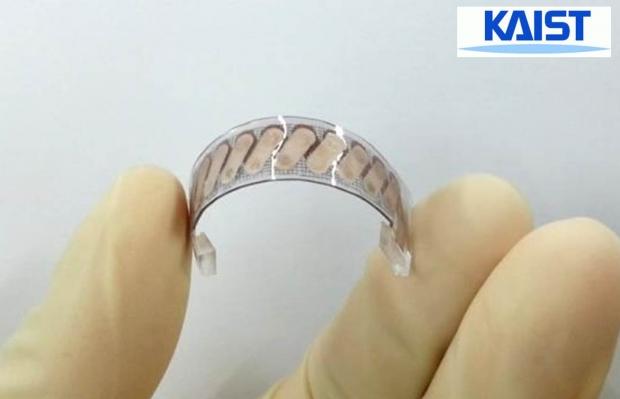 Related Tags