Star Citizen's first-person shooter combat explained in great detail
Roberts Space Industries goes into great detail on the first-person shooter side of Star Citizen, which sounds super-detailed.

Published Mon, Apr 13 2015 12:35 AM CDT
|
Updated Tue, Nov 3 2020 12:08 PM CST
Roberts Space Industries has taken to its website to provide a very in-depth article on how the first-person side of Star Citizen will work, teasing that there will be three different stances, as well as having your breathing impact gameplay.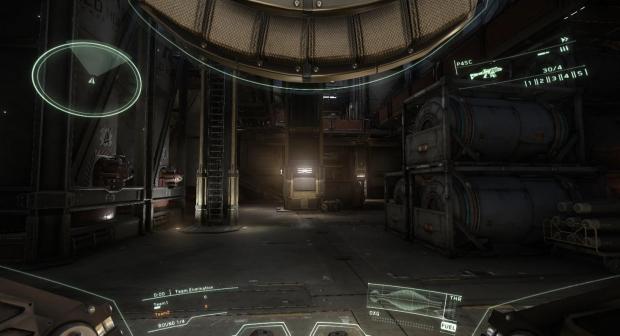 First, the three different stances will include: lowered stance, ready stance, and ads stance. RSI explains that having three different stances means "that the game will have a more realistic system of weapon handling, which will immediately impact gameplay. Star Citizen's three stances are Lowered, Ready and Aim Down Sights (ADS). The Lowered stance trades the ability to fire for maneuverability. The Ready stance slows a soldier's movement while making reactionary fire and aiming a lot faster and more accurate. The ADS stance is the most accurate, but has the slowest movement and most restricted visibility of the three stances".
Not only that, but breathing will have a big part to play in the Star Citizen first-person shooter mode, which is "simulated in order to make first person combat a much deeper and more tactical experience than many familiar FPS titles". A big part of this is stamina, which is "a resource you will need to manage" according to RSI. The developer continues: "Performing actions such as sprinting, vaulting, mounting, climbing and breath control (detailed below) will lower your stamina. Low stamina will have several temporary knock-on effects, such as drastically reduced sprint distance, diminished ability to aim properly, and even a reduced amount of time that breath can be held".
The team goes into great detail on the FPS module of Star Citizen, so if you want to read it in great depth, check it out here.
Related Tags