Have you ever stuffed up your PC build this badly?
What's your biggest PC building blunder? This tech head put thermal past on the wrong side of their CPU then bent a few pins for good measure.
Published Fri, Mar 13 2015 12:25 AM CDT
|
Updated Tue, Nov 3 2020 12:09 PM CST
As seen on the Watercooled PC Facebook page, one users' comment to the following photo is that it "looks like the pins were at a football game doing the wave." All we know is that someone messed up - badly.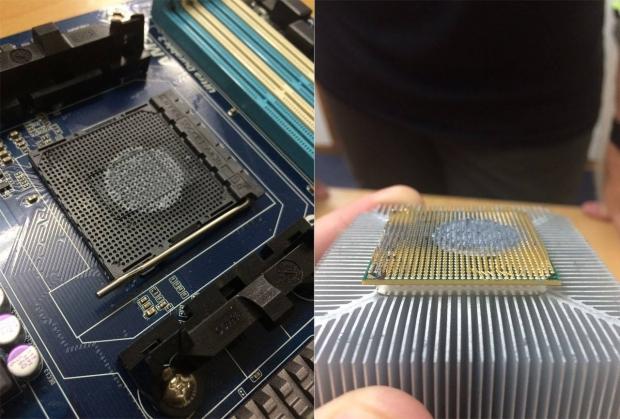 We've seen plenty of incompetent PC builders throughout the years, however this one almost takes the cake. Not only have they put their thermal paste on the pins, they've obviously pushed either the wrong socket processor in or not lined it up properly, bending many pins involved. But maybe there's something we're missing here - more thermal paste might be the solution we've all been looking for.
Don't try this at home people, unless you've got a lot of money to throw around.
Related Tags