Blizzard has announced its plans for non-subscription-based options for its time-sucking game World of Warcraft, something the company is calling "WoW Tokens".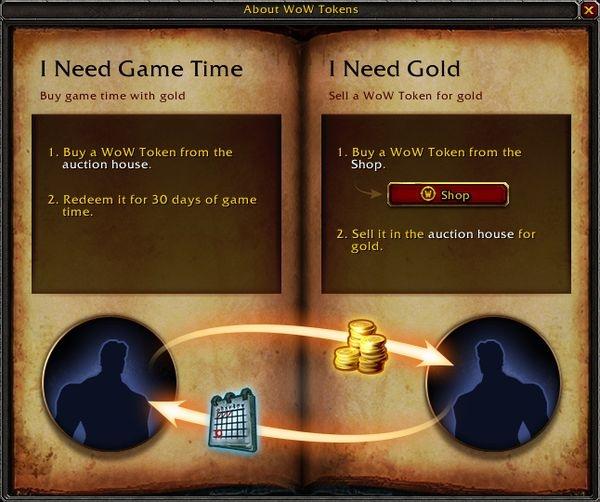 The way WoW Tokens work is that they can be purchased with real money, with players able to sell these Tokens within the World of Warcraft auction house. Other WoW players can then purchase these WoW Tokens from the auction house with their in-game gold, where they will have 30 days of game time attached to them.
Blizzard has developed a special formula to determine the price of these WoW Tokens in the store, where the developer will "take into account supply and demand for Tokens as well as other elements of the World of Warcraft economy in each region" reports Polygon. The Tokens are not resellable, because they are set at a gold price, so once you've purchased it from the auction house, the WoW Token is soulbound to your character, and must be redeemed by you, and you only.