USGS busted hiding large 6.4-magnitude earthquake in Puerto Rico
The 6.4-magnitude earthquake that hit Puerto Rico in the last 24 hours has not registered with the United States Geological Survey, or USGS.

Published Sat, Feb 28 2015 5:34 PM CST
|
Updated Tue, Nov 3 2020 12:09 PM CST
For those not familiar with God Code Matrix of 188, it's a very interesting account on Facebook that reports on all things conspiracy. One of which is earthquakes, and that some of them are not reported, or even acknowledged.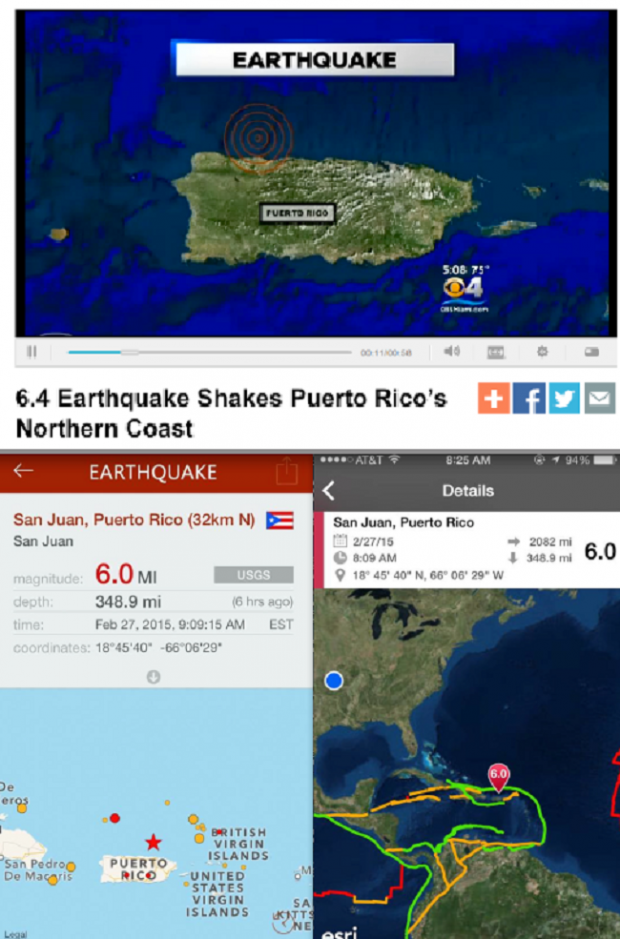 The last of these happened yesterday, February 27, in Puerto Rico. A 6.4-magnitude earthquake hit the country, with the United States Geological Survey (USGS) hiding the earthquake. Hiding you ask? Yes, the USGS has scrubbed or downgraded many earthquakes in the past, but it happens so quickly that most people think it's just "conspiracy nut jobs" going on about their day. But if you're quick enough, you'll sometimes see them report a M7.0, and then downgrade it to a M6.7 for example, so it doesn't look so serious. You have to be quick to notice these edits, however.
The latest earthquake according to God Code Matrix of 188, was caused by the aerial dominance of HAARP and was warned about one month in advance. GCM 188 warned about the earthquake in late January, saying an earthquake of high magnitude would happen in the area on February 27, and well, it did.
Scarily, GCM 188 commented on its own Facebook post saying that Facebook "is not allowing this thread to be HIGHLIGHTED" and that they're having "MAJOR PROBLEMS posting in this thread as well". Quite scary to think that something is getting in the way there, but what could it be? Facebook? The government? The Men in Black? Who could have that power?
Related Tags