NVIDIA rumored to be working on its own VR headset
NVIDIA could release its own VR headset on March 3 at GDC 2015.

Published Tue, Feb 24 2015 9:08 AM CST
|
Updated Tue, Nov 3 2020 12:09 PM CST
NVIDIA has teased its 'Made to Game' special event on March 3 during the Game Developers Conference (GDC) 2015, but according to some fresh rumors, the company could be unveiling its own VR headset. Chris Burns from Slashgear thinks that NVIDIA could unveil its own VR headset, and so do I.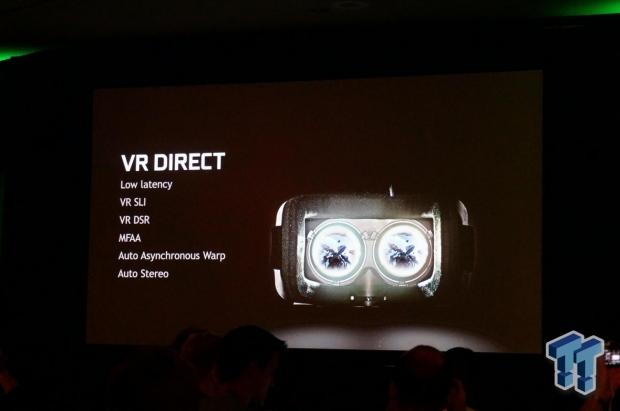 The conclusion can be drawn from various technologies NVIDIA has been releasing over the last year, and still have close to their chest. With NVIDIA's Shield and Shield Tablet devices, its range of Tegra processors, G-SYNC, VR Direct, GRID, and so much more. Then we've heard from game developers like Tim Sweeney teasing that VR will look as good as real life within 10 years.
But where the pieces fit into the puzzle more is that G-SYNC and VR Direct technologies would go hand in hand with each other, which is something I asked the company back when they revealed their Maxwell architecture. At the time, my question was answered to the large number of other various press members, but wasn't elaborated on. I did ask if we would see VR Direct, VR SLI and G-SYNC work with the Oculus Rift, but maybe I should've asked if NVIDIA were working on its own VR headset, instead? With NVIDIA's CEO and founder Jen-Hsun Huang saying things like "More than five years in the making, what I want to share with you will redefine the future of gaming" when referring to the March 3 event, we can't help but get excited.
Related Tags