The Ideal Setup for Serious Gamers - Mood, Sound and Personalization
If you are looking to turn your living room into your gaming room, follow these tips to set up the ideal console gaming room.
Published Sat, Feb 7 2015 6:57 AM CST
|
Updated Tue, Nov 3 2020 12:10 PM CST
Setting up your ideal gaming room is a mighty task because of all the details needed to make it perfect. The ESRB reports that 67 percent of households play video games; however, the average gamer plays about 8 hours a day. Therefore, it's only natural that some people need more than just the living room floor to sit on when gaming. If you are looking to turn your living room into your gaming room, follow these tips to set up the ideal console gaming room.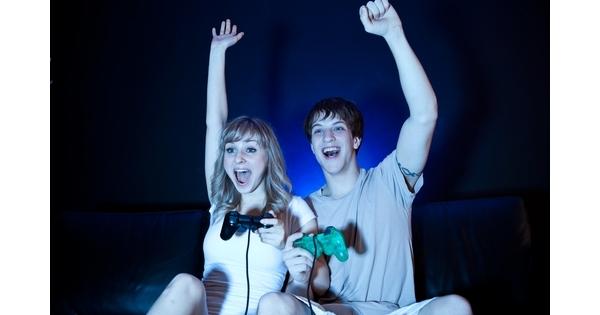 Set the Mood
Regardless of your choice in console, you need to consider a few technical items when building up your perfect gaming chamber. Naturally, you want to play on an HD television with a 16:9 display ratio. While any television with those specs will do nicely, those with some extra cash to burn might consider upgrading to something like the Philips 42PF9630A, which is a 42-inch HD television capable of projecting ambient light around itself based on what colors are being displayed on the screen. This will create an even more immersive experience.
However, the display on your TV won't matter if the lights in your room are too bright. Good dimmable LED lights, like those made by Earth LED, allow you to capture a movie theater mood in your gaming room. Also, prevent sunlight from shining through your windows with solar shades to help reduce screen glare and add a greater sense of privacy. Creating the right lighting is critical to really appreciate many games because who really wants to play a survival horror game in a brightly lit room?
Optimize the Sound
Good sound is another component that makes a difference in your gaming room. If you can't afford or fit a full surround sound system in your space, consider getting a sound bar like the Sonos. This gadget plugs right into your television via an optical cable and you can add a subwoofer and rear speakers to create a 5.1 surround home theater experience without costing too much.
Of course, you also need somewhere to sit. So, why not put the sound right under you? The X-Rocker line of Gaming Chairs puts a powerful subwoofer right in your chair, letting you feel the rumble while supporting your back with an ergonomic design. The X-Rocker also is collapsible and portable so you can store it between gaming sessions or transport it to a gaming party.
Personalize It
Like any good man-cave, your perfect gaming room isn't just about the hardware. Fill your space with the things that reflect your personal love of games. If you are into the classics, search sites like Craigslist or eBay for arcade games. For more modern gamers, consider putting your pre-order collectibles on display around the room. Afterall, they are probably just sitting on a desk somewhere collecting dust, so why not give them the proper display the deserve? No matter what your gaming style and passion is, show it off in your gaming room so you can feel completely immersed in the experience.
Related Tags