Report: China will have most robots by 2017, mainly used in production
By 2017, China will have the most robots in the world, according to a prediction by the International Federation of Robotics.
Published Fri, Feb 6 2015 9:14 PM CST
|
Updated Tue, Nov 3 2020 12:10 PM CST
China is going to have the most robots working in production plants by 2017 when compared to other countries, according to the International Federation of Robotics (IFR). The production facility is the main focus, but robots are finding their way into restaurants, hotels, offices, and retail stores as hardware and software develops.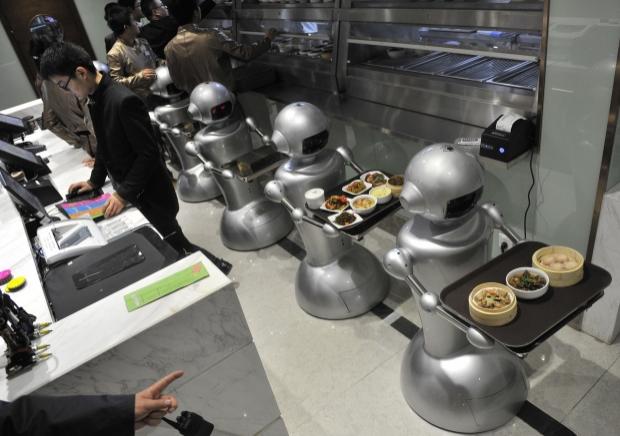 South Korea has the most robots per 10,000 workers in the manufacturing industries, with 437, ahead of 323 in Japan, 282 in Germany and 152 in the United States. China currently tallies only 30 robots per 10,000 employees, but has been forced to rapidly adopt robots - and foreign automakers are building manufacturing plants in the country - helping drive adoption.
"Companies are forced to invest ever more in robots to be more productive and raise quality," said Gudrun Litzenberger, general secretary of the IFR, in a statement published by Reuters. "In the current phase it's the auto industry, but in the next two or three years it will be driven by the electronics industry."
Japan still has 60 percent of the robot manufacturing market, but Chinese suppliers have almost a quarter of the booming multi-billion-dollar industry.
Related Tags