The top 5 finance apps that keep you and your money organized
Check out our list of the top five financial apps that help us stay organized.
Published Jan 21, 2015 12:02 PM CST
|
Updated Wed, Jul 27 2022 3:36 AM CDT
2 minutes & 2 seconds read time
Mobile devices have given us access to countless conveniences, including the ability to manage our finances from anywhere. Fifty-one percent of smartphone owners use their devices for some form of mobile banking, according to a 2013 Federal Reserve study. As we continue to embrace the use of mobile apps to help us track our money and monitor our finances, check out our list of the top five financial apps that help us stay organized.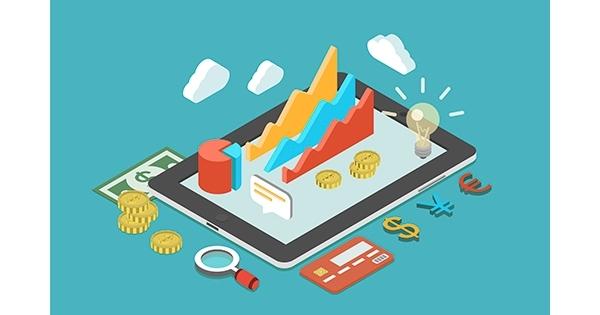 Goodbudget
Formerly known as Easy Envelope Budget Aid, this app hasn't abandoned its core concept; Goodbudget lets you quickly categorize your income into self-categorized "envelopes," with labels such as rent, groceries, gas, healthcare and utilities. Users then categorize their spending along these lines and their budget is adjusted, just like in the tried-and-true envelope method of budgeting. The free version of the Goodbudget app enables users to create 10 unique envelopes for personal budgeting, while paid subscribers can create unlimited budget envelopes as well as sync their app across five devices.
Evernote
Evernote is an entire workspace in a single app, helping you to quickly search and collect everything from Web articles to handwritten notes. While not a traditional financial app, Evernote works well for groups looking to get on the same page across their organization. Evernote enables organizations to manage their expenses by organizing receipts, invoices and bills and share in a collaborative workspace. Searchable and shareable, Evernote is a fantastic resources for those who must collaborate in the search to find a financial balance with multiple contributors.
LifeLock Wallet
The identity theft protection company LifeLock has created a powerful app to help you to secure your finances. The LifeLock Wallet app provides backup for you credit cards and personal information, while also providing digital copies of your payment information and membership information for various providers. Additionally, LifeLock Wallet gives you full access to LifeLock's suite of identity protection services. Users receive LifeLock alerts to notify them of suspicious activity on their accounts as well as LifeLock Not Me technology to respond immediately to such alerts at any time, wherever you are.
Shoeboxed
Shoeboxed eliminates the drudgery of manual receipt entry for those who need to track minutiae such as receipts and mileage. By taking a picture with your smartphone, Shoeboxed will collect the vendor information, payment means and the amount and date from a receipt, and it will even create immediate expense reports that can be shared. These expense reports are linked to your personal Shoeboxed account and can quickly be exported into the leading accounting software.
Mint
Mint is personal finance app that helps you manage and track your checking, credit, savings, investment and real estate records and accounts and helps you budget for bills and expenses. You can create a budget and view and pay your bills all from the app, as well as see where your money is going and get ideas to stretch it further. In addition, Mint can help you plan your finances to build for your retirement.
Related Tags