"American Sniper" had great box office opening, despite piracy
A high-quality screener version of "American Sniper" was available days before the film's release, but it was still a box office hit.
Published Mon, Jan 19 2015 4:33 PM CST
|
Updated Tue, Nov 3 2020 12:10 PM CST
Despite a high-quality screener version of "American Sniper" hitting the Internet days before the film's box office release, the movie still grossed $90.2 million from Friday to Sunday - the most successful opening weekend between December and February.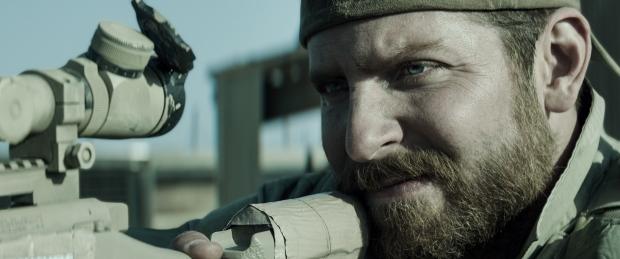 It's hard to estimate what role piracy could have had on the box office, as some viewers likely skipped the theater when they found the online version. However, it is possible people impressed after watching the film used word-of-mouth to help tell friends and family how good the movie is.
The film features Bradley Cooper portraying Chris Kyle, a former Navy SEAL and most prolific sniper in US military history, and Sienna Miller serving as Kyle's wife. Kyle survived four tours of service in Iraq, and was murdered on a Texas gun range by a fellow veteran. The Clint Eastwood-directed film has generated a high amount of controversy, though has the support of Kyle's wife and military members.
Related Tags