Terminator flashbacks commence - Cyberdyne is a real company now
Terminator fans unite - there's a real-life company called Cyberdyne and they're making exoskeletons named HAL!
Published Sat, Jan 17 2015 6:43 PM CST
|
Updated Tue, Nov 3 2020 12:10 PM CST
As noticed by Gizmodo, Cyberdyne systems featured a major part in the Terminator series - building lethal robots and developing Skynet, which eventually tries to destroy all of humanity.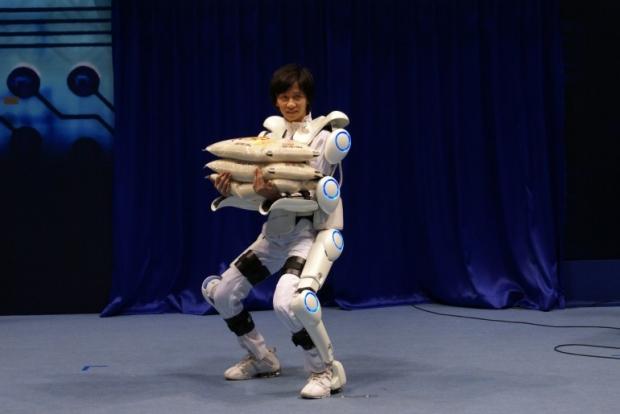 Well, if you haven't been keeping up with the robot exoskeleton world - there's a real-life company in the 'biz' and they're also called Cyberdyne. Based in Japan, they're currently producing exoskeletons for elderly patients in nursing homes and hospitals. What's even more of a coincidence, or creepy, or maybe even funny? The suits are called HAL - just like the evil robot in 2001: A Space Odyssey.
Founded back in 2004, this company either had a great sense of humor, or they're going to eventually make the human race their personal slaves. However, apparently their name comes from an amalgamation of the term Cybernics, which refers to the field of studying how ageing populations can be assisted be machines, and "dyne" which is the Greek term for power.
Power, you say?
Related Tags