Worried about germs? Your phone is ridden with them, apparently
You carry your phone around with you every day, what else are you transporting? Check out the germs on your phone.
Published Fri, Jan 16 2015 4:00 PM CST
|
Updated Tue, Nov 3 2020 12:10 PM CST
Students from the University of Surrey used Petri dishes to test how much bacteria really is on our beloved smartphones - the results may shock you a little. Now, before you take a bottle of bleach to everything you own, remember that germs are normal and are contained amongst almost everything in this world.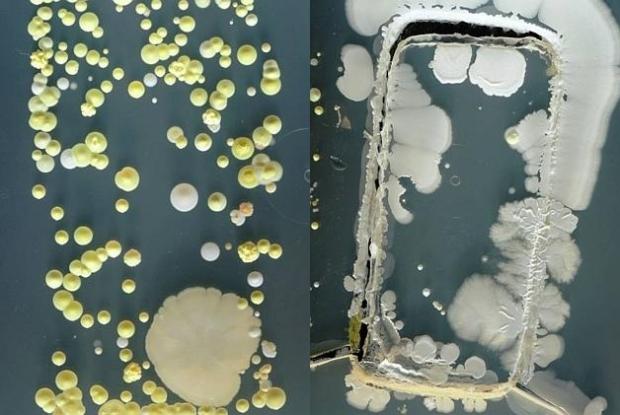 These studies show that a good deal of bacteria is housed around our phones 'home' buttons, said to range from our own to friends, family and acquaintances germs all rolled into one. There isn't really anything harmful found here, but some disease-carrying bacteria such as the Staphylococcus aureus has been previously discovered in similar studies.
Dr Simon Park is Senior Lecturer in Molecular Biology and is the man behind this annual study, he stated that "as part of a course called Practical and Biomedical Bacteriology, an undergraduate module that I run, I get the students to imprint their mobile phones onto bacteriological growth Petri dishes so that we might determine what they might carry. It's unusual but very effective way of engaging our students with the often overlooked microbiology of everyday life." He further went on to comment that our phones store ours and others bacteria, just like they store phone numbers.
Related Tags