'The Interview' to be released on Blu-ray, DVD on February 17
DVD, Blu-ray release of "The Interview" set to hit shelves on February 17.
Published Wed, Jan 14 2015 9:49 PM CST
|
Updated Tue, Nov 3 2020 12:10 PM CST
Sony Pictures confirmed it will release "The Interview," featuring Seth Rogen and James Franco, on DVD and Blu-ray on February 17. The DVD will cost $14.99 and Blu-ray will be available for $19.99.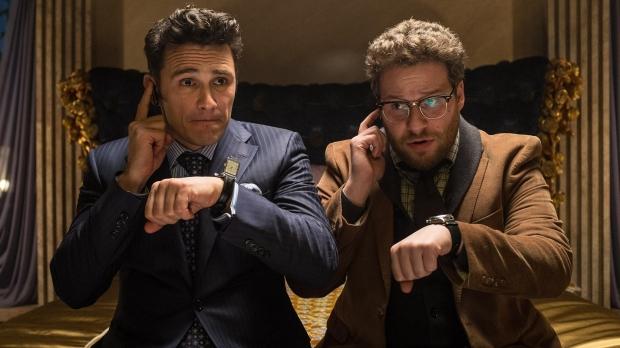 The "Freedom Edition" DVD and Blu-ray will feature 90 minutes of bonus content, 14 deleted scenes, behind-the-scenes footage, and the Discovery Channel's "Naked and Afraid" episode that starred Rogen and Franco as guest participants.
As of Jan. 6, "The Interview" generated $31 million from online and video-on demand rentals and sales, along with an additional $6 million from limited theatrical release. SPE said the film cost $41 million to create and wanted to break even - a DVD/Blu-ray movie release should help ensure it is making money on the controversial movie.
Related Tags