Power naps done right - There's an app for everything
Power Nap HQ is here to help you get the most out of your naps - ensuring you sleep for the right amount of time.
Published Jan 13, 2015 6:00 PM CST
|
Updated Wed, Jul 27 2022 3:36 AM CDT
0 minutes & 40 seconds read time
Ever been frustrated at your power nap that's turned sour? Sometimes you'll lie down for a quick 15 minute snooze and end up waking 3 hours later feeling much worse than you did previously. We've been contacted by Phase4 Mobile and they claim to have a solution.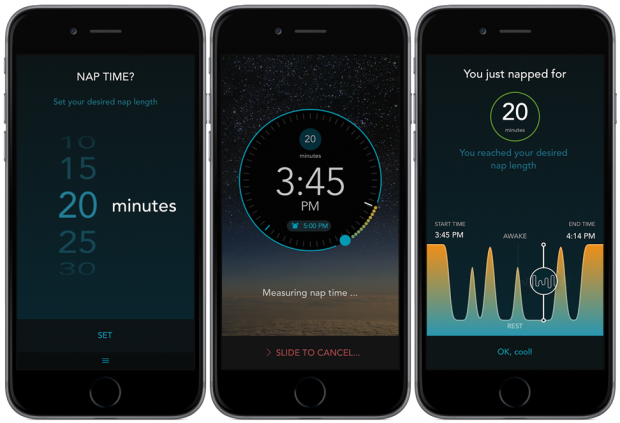 Their Power Nap HQ iOS application can be used on Apple iPhone and iPod Touch systems and is designed to prevent you from napping for too long - said to ensure you always wake up fresh and alert. According to their latest information release, the Power Nap HQ works by using "proprietary algorithms to monitor and track your sleep, waking you up at just the right moment." There's some other cool features mentioned, like "after your nap you can view your nap profile on a graph and even compare it to your previous naps."
If you're worried about screeching alarms, this app claims to capture "the loudest sound during your nap and wakes you gently with beautiful natural sounds from around the world."
Related Tags