Designed to confuse - a full PC system in an Xbox 360 shell
What's unusual about this Xbox 360? A modder has squashed a full PC system inside, CPU cooler and all!
Published Thu, Jan 8 2015 8:57 PM CST
|
Updated Tue, Nov 3 2020 12:11 PM CST
If you're really looking to confuse the console lover in your family, you really need to wrap up this device and present it to them on their birthday.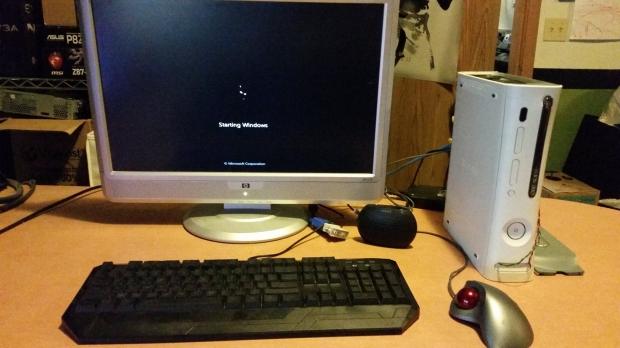 A modder by the name of Draelren has reached out to us, explaining the process behind his crazy Xbox 360/PC build set to confuse console lovers and haters alike.
Featuring an AMD A10-7850K CPU and a 128GB SSD, Draelren uses this system as one of his dedicated LAN rigs, however it's not quite finished - yet. "There are some things that still need to be done to it - but it's mostly there," he explains. "I'm needing to do some custom wiring to get the Xbox's power button to turn the computer on, and then the eject button for the optical drive to reset the computer."
With only these small changes being needed to finalize the system, it surely is an impressive project. Releasing this build originally to Reddit's PC Master Race community, it was received with much admiration and a positive outlook.
The full specification list is as follows:
Microsoft Xbox 360

A10-7850K

ASRock FM2A88X-ITX+

AMD Radeon R9 Gamer Series 2x4gb 2133MHz

Noctua NH-L9a

128GB Samsung mSATA

HDPLEX Hi-Fi DC-ATX 250W

1x Scythe Mini KAZE ULTRA 40mm, 2x Rexus DF126010PH
A little different to the Xbox 360 and One combined mod that we posted recently, but impressive nonetheless. Do you have any similar stories or projects to share? Please feel free to comment below or submit it on our Facebook page.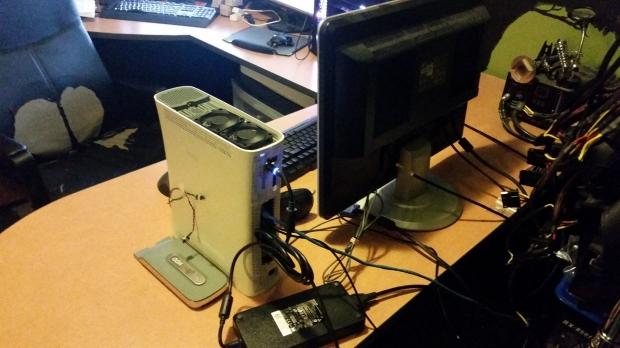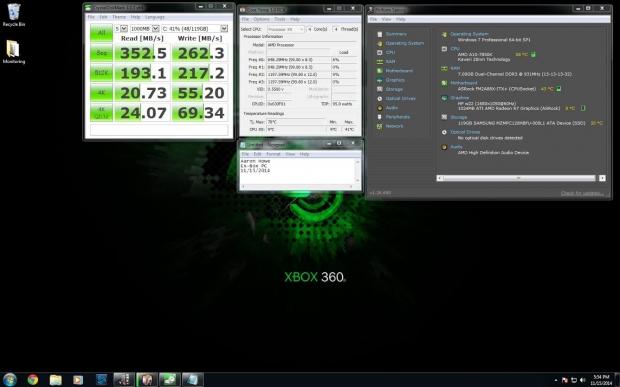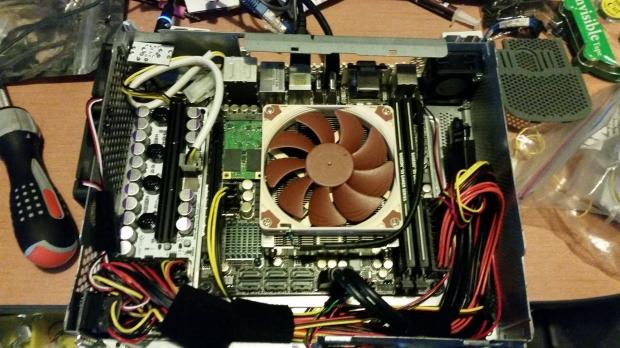 Related Tags