eyeSight shows off renamed singlecue touch-free gesture device
eyeSight wants to bring gesture-controls directly into your living room with its singlecue, launching in early 2015.
Published Wed, Jan 7 2015 6:43 PM CST
|
Updated Tue, Nov 3 2020 12:11 PM CST
CES 2015 - Gesture-based specialist eyeSight is demoing its singlecue gesture-based control system during CES 2015. The device is able to support Infrared controlled electronics, including HDTVs, cable and satellite boxes, Blu-ray players, and AV receivers.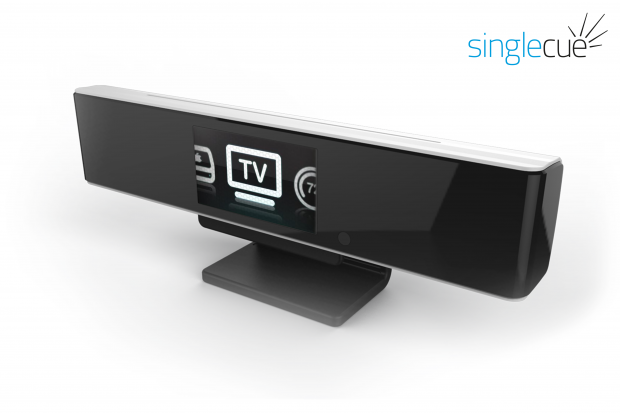 When implemented, singlecue connects a user's IR and Wi-Fi devices and brings them to a single interface, opening the door to gesture recognition technology.
"Since launching, we've heard from people around the globe that they can't wait for singlecue to enter their homes and completely change the way they interact with their favorite devices," said Gideon Shmuel, eyeSight CEO. "We look forward to fulfilling this promise and bringing gesture recognition, the Internet of Things [IoT] and smart home control to everyone under the singlecue brand."
eyeSight plans to begin shipping singlecue sometime in early 2015, with a $199 MSRP - but people who jump on the pre-order only pay $129.
Related Tags