Intel is certainly no chump when it comes to innovation, profits and company value - so generally when the CEO talks, people listen. Alongside announcing their Curie module, Intel have provided new applications for RealSense cameras in regards to robots, flying drones and 3-D immersive experiences; which also includes an investment of $300 million to encourage more diversity at Intel and within the technology industry as large.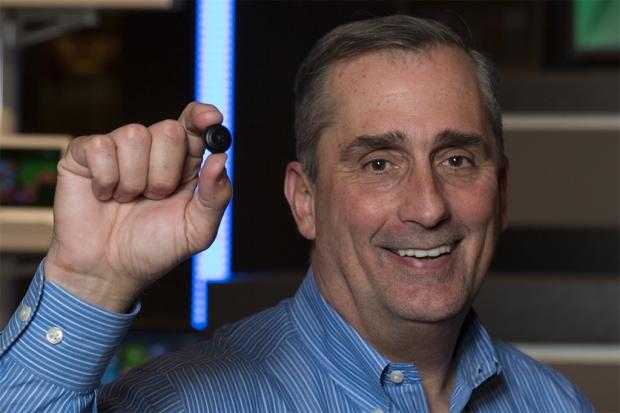 Brian Kzranich, Intel's CEO commented in their recently issued press release that "the rise of new personal computing experiences, intelligent and connected devices, and the wearable revolution are redefining the relationship between consumers and technology. Our goal with Intel technology is to help solve real problems and enable experiences that are truly desired by people and businesses. In order to do this, we must also do more to lead the growth of diversity and inclusion within the technology industry. Women and under-represented minorities will continue to play a greater role as consumers, influencers, creators and leaders."
This statement was made during a keynote presentation at CES 2015, where he also used the time to announce their new wearable partnership with Oakley, a 3-D collaboration with HP and more. Intel have been busy when it comes to behind-the-scenes advancements and company partnerships, it seems.
What's Intel's whole goal summed up easily? Intelligence everywhere. Krzanich highlighted a number of areas in his presentation where being connected to computer intelligence is already helping reshape our lives. Using real-world examples to his aide, Intel's recent press release states that "Intel RealSense cameras can provide intuitive, sight-based collision avoidance capabilities for solving complex problems. For example, Ascending Technologies is targeting to use Intel RealSense cameras to develop intelligent and safer multi-copter drones, and iRobot is collaborating with Intel to explore this technology for its intelligent robotic platforms."
We're looking forward to where Intel's new partnerships, developments and technologies can take us in the near future.