CES 2015 - Audio maker Scosche publicly launched its sportCLIP collection of earbuds for athletes and active people. The company showed its sportCLIP BT Bluetooth headset and sportCLIP 3 with tapIT remote and mic during CES 2015.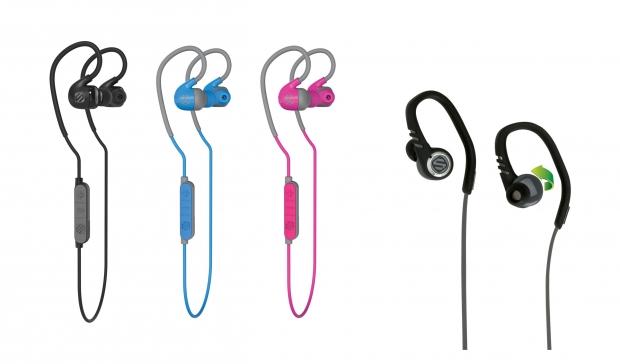 The earbuds promise good quality sound with integrated controls so wearers can play/pause music, skip tracks and adjust volume directly with controls located on the cable.
The Scosche sportCLIP BT and sportCLIP 3 will be available during Q1 2015 for $79.99 MSRP and $34.99 MSRP.
Athletes work hard trying to find earbuds and audio products that can withstand the gym, or being worn while running, cycling and other active sports. It's not uncommon for athletes to test a number of different products before finally finding something that works well for them.