Six15 Technologies shows off augmented reality smart glasses
Six15 Technologies pushing forward with augmented reality tech, introducing new headset for heads-up data.
Published Wed, Jan 7 2015 12:38 PM CST
|
Updated Tue, Nov 3 2020 12:11 PM CST
CES 2015 - Six15 Technologies has introduced a new wearable headset designed for heads-up data delivery and text messaging during CES 2015. The glasses allow wearers to maintain their situational awareness while out and about, because they don't need to look down at a mobile device.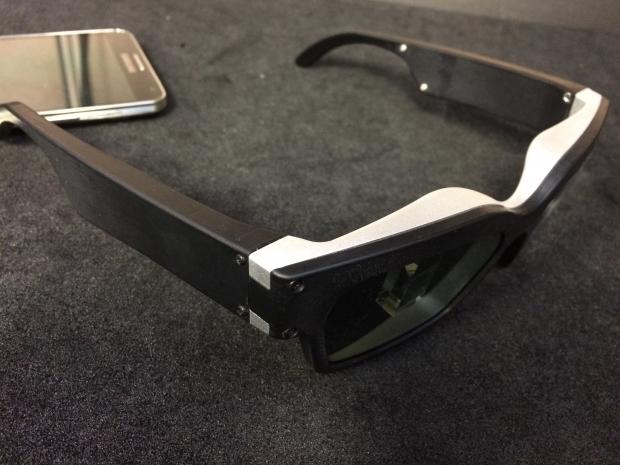 The new glasses connect to a device via Bluetooth and have a built-in rechargeable battery that provides up to 1,500 text messages sent and received during one battery charge. Six15 will release thermal and visible cameras for the headset, designed to assist in using business applications.
"Our glasses are a more realistic and less obtrusive application to wearable tech and head-mounted displays, unlike other devices currently in the market that have struggled to go mainstream," said Rich Ryan, CEO of Six15 Technologies. "Merging some of the capabilities we have delivered to defense customers with some of the key attributes of the consumer market, our new device is a testament to how advanced technologies can provide solutions to a wide range of problems from everyday issues, to safety in a warehouse, to critical medical data in an ER, to GPS displays for first responders."
Related Tags