Introducing the Hexoskin Junior, first biometric shirt for kids, teens
Hexoskin introduces the Hexoskin Junior, the world's first biometric shirt for children and teenagers.
Published Wed, Jan 7 2015 1:44 AM CST
|
Updated Tue, Nov 3 2020 12:11 PM CST
Biometric smart clothing company Hexoskin has announced the Hexoskin Junior, the world's first biometric shirt for kids and teenagers.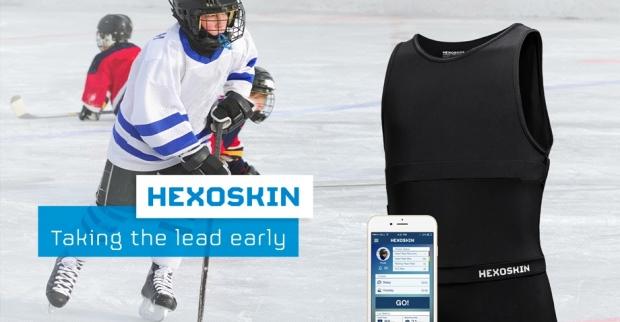 The shirt makes it possible to track the following: heart rate, step count, sleep duration, calories burned, heart rate recovery, heart rate variability, breathing rate, breathing volume, activity level, acceleration, cadence, and more.
The custom biometric shirt can measure 42,000 data points per minute, with data sent via Bluetooth in real-time, designed to help coaches and athletes better understand their performance. Manufactured to be extremely lightweight, warm, and comfortable, it can measure biometrics during physical activity and sleep - with the Bluetooth device connected to fabric sensors inside of a built-in pocket.
"Youth athletics are popular all over the world," said Pierre-Alexandre Fournier, co-founder and CEO of Hexoskin. "Whether it's hockey, baseball, football, soccer, volleyball or track & field, kids are part of intense training programs that are training them to become champions and Olympians. With the addition of Hexoskin Junior, we've set out to provide coaches, parents and kids with the invaluable tools our adult shirts provide."
Related Tags