CES 2015 - Fully optioned with a Qualcomm Snapdragon 805, a Quad-Core Krait 450 CPU, a fast Adreno 420 GPU and 2GB of RAM coupled with 16GB of storage, Razer's new Forge TV platform doesn't mess around.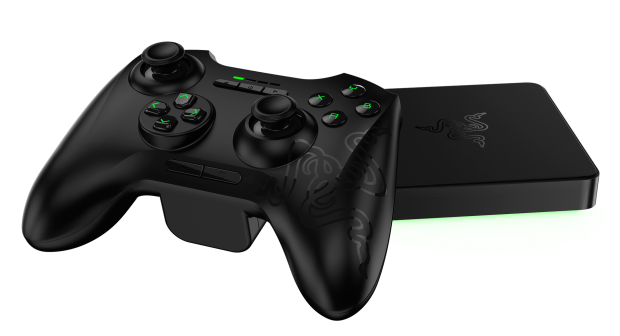 This Android-powered gaming console is set for release at a bargain price of $100 and measures up at only 4x4 inches in size. Designed for PC gaming, Android gaming and Android-based entertainment services via Google Play, this product is set for release some time in Q1, 2015.
The Forge TV can be played by up to 4 simultaneous players and has various connection options including wireless and Bluetooth 4.1. It's going to connect to your television through a HDMI 1.4 output and features speedy gigabit Ethernet capabilities.
The Forge TV will run on Razer's Cortex: Stream, due out in Spring, 2015 and said to focus on low-latency and HD resolution services, quoted to help the device cut down on lag and random issues as seen with other streaming services. The Cortex: Stream is hardware and publisher-agnostic and works with Directx9 upwards.
If games aren't the only thing on your mind, the Forge TV will allow you to stream music, videos and various applications to your home TV. Thanks to this technology, you can also control the console through your iOS, Android, Chromebook or Windows device.