Mangstor reveals the 2.7TB MX6000, the world's fastest NVMe PCIe SSD
Mangstor's MX6000 NVMe SSD lays claim to the fastest SSD on the planet with 1 million random IOPS.
Published Sun, Jan 4 2015 6:24 PM CST
|
Updated Tue, Nov 3 2020 12:11 PM CST
Mangstor has a blazing fast enterprise PCIe SSD hiding in plain sight. The MX6000 comes in both HHHL and FHHL form factors, and features 2TB and 2.7TB of eMLC NAND, respectively. With 1 million random read IOPS and 600,000 random write IOPS the MX6000 lays claim to the title of the fastest PCIe SSD in the world. Thee MX6000 also provides protection from host power loss with a unique solution.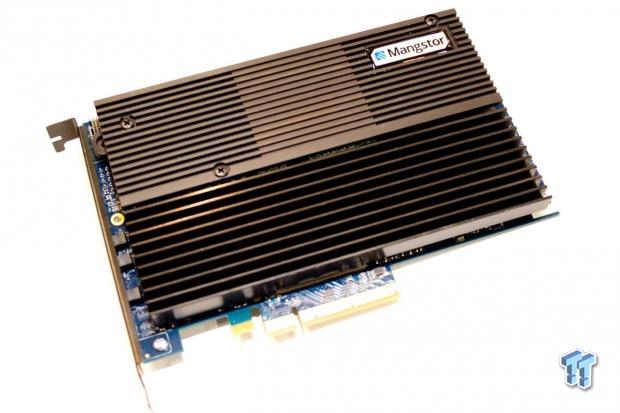 Typical SSDs have a volatile DRAM cache, which requires power-fail circuitry and capacitors to protect the cache. The MX6000 utilizes a next-generation 64MB MRAM cache from Everspin, which provides built-in write persistence for all data, simplifying design and firmware. The MX6000 boasts a beast of an FPGA with 100 cores running at 500MHz to manage the flash. The card utilizes eMLC to provide a robust 8-10 DWPD threshold that will satisfy the most demanding workloads.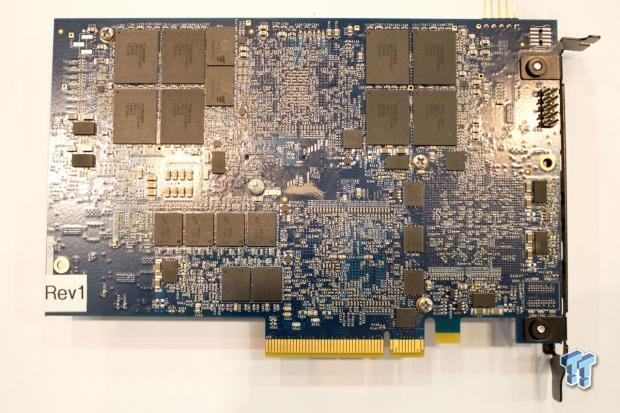 Mangstor is already providing PCIe SSDs to OEMs, but they are also expanding to SME/SMB environments and the branded market. Look to these pages soon for competitive performance analysis of the product alongside other leading solutions in the PCIe SSD category of our IT/Datacenter section.
Related Tags