GGF LANs amazing White Matter ASUS Mark S mod will blow you away
This Coolermaster and ASUS Mark S build is titled White Matter and will blow you away.
Published Tue, Dec 30 2014 10:36 AM CST
|
Updated Tue, Nov 3 2020 12:11 PM CST
The first word that escaped my mouth when setting eyes on this sponsored build was - "Wow". Stuart Tonks from GGF LAN was been sent some latest-release products from Kingston, ASUS and Coolermaster and told to do his best.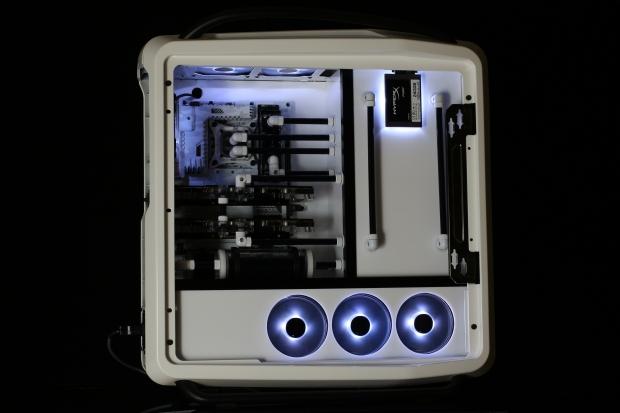 The feature for this case is the (rare) ASUS TUF Sabertooth Z97 Mark S motherboard, sent directly from the tech-giant to Tonks in order to create a build worth showing off to the island national Australia and the globe.
"His best" is this amazing, liquid cooled black-and-white case mod setup affectionately named "White Matter" by the creator himself. The full feature list reads:
ASUS TUF Sabertooth Z97 Mark S

Intel i7 4770k

Kingston HyperX Fury

Kingston HyperX Fury 240GB

Dual ASUS GTX780s DCU IIs

Cooler Master V850

Cooler Master Cosmos 2 Ultra Tower

Cooler Master JetFlo fans

Bitspower watercooling

Sleeving by IceModz (too be added)

Custom modding and painting by GGF
In his own words, Tonks explains how he decided on choosing the name 'White Matter' for this build, explaining:
"White matter - is a component of the central nervous system that transmits signals from one region of the cerebrum to another and between the cerebrum and lower brain centers. After looking and the finished product you can see how this relates with all the build. Many tubes run through the system as if they were transmitting signals."
No matter what the name or the specifications, this build looks exceptionally clean and well constructed. We'll continue to report on more of Tonks' builds as they progress into completion. In the meantime, you can catch the full build photo gallery on the GGF LAN Facebook page.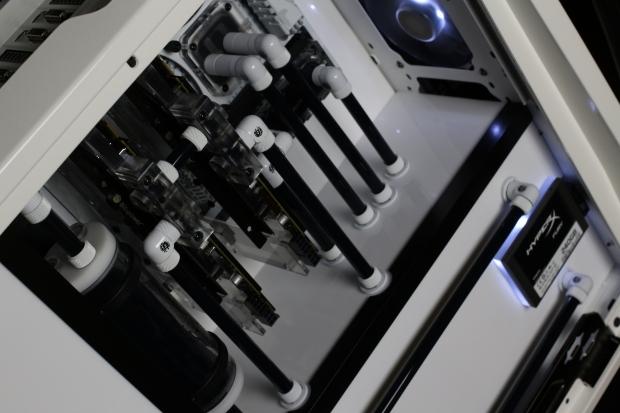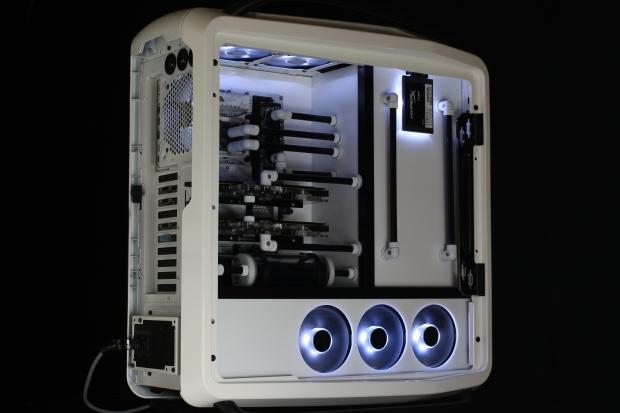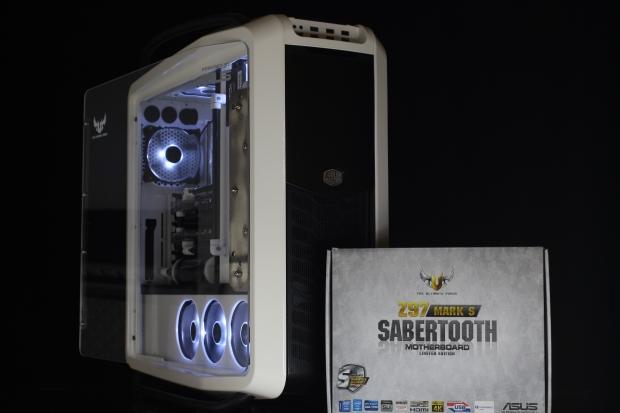 Related Tags